Last Updated On 08 May,2018 08:16 pm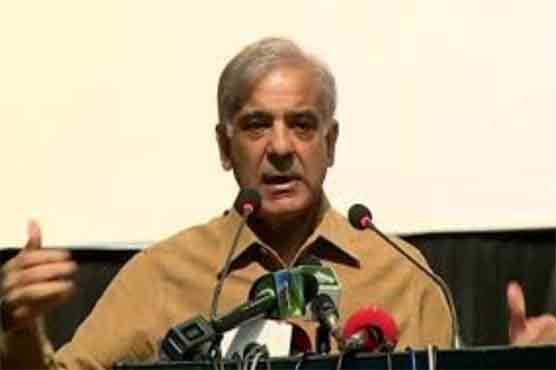 Zardari has looted Sindh due to which entire province is suffering
MATIARI (Dunya News) – Punjab Chief Minister and ruling Pakistan Muslim League-Nawaz (PML-N) president Shehbaz Sharif on Tuesday vowed to make Sindh like Punjab if his party was given chance in the upcoming general elections.
Addressing a rally in Matiari on Tuesday, he said that Sindh first and Punjab is behind, adding that we have to make Pakistan together.
"Sindh, Balochistan, Khyber Pakhtunkhwa, Azad Kashmir and Punjab together make a Pakistan," he added.
The Punjab CM said that if Sindh didn't progress, Pakistan cannot progress, adding that the people of Sindh have sacrificed their lives for the country.
Taking a jibe at former president Asif Ali Zardari, he said that the Sindh progressed during the tenures of late former prime minister Zulfikar Ali Bhutto and martyred former prime minister Benazir Bhutto but Pakistan Peoples' Party (PPP) co-chairman has destroyed the province.
Shehbaz went on to say that Zardari has looted Sindh due to which entire province is suffering.
The PML-N president claimed that if given chance in 2018 general elections he would make Sindh like Punjab.
"The PML-N will specially focus on the province's education and health sectors," he said and added his party will provide employment opportunities.