Corruption is rampant from top to bottom in KP, Sindh: Shehbaz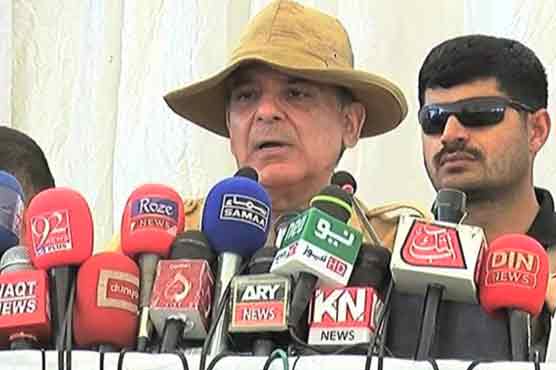 Imran Khan is a habitual liar
VEHARI (Dunya News) – Punjab Chief Minister Shehbaz Sharif on Friday said that Pakistan Tehreek-e-Insaf (PTI) chairman Imran Khan is a habitual liar.
Talking to media at the inauguration ceremony of Vehari District hospital he said that corruption is rampant from top to bottom in Khyber Pakhtunkhwa and Sindh.
"Sindh, Balochistan or Khyber Pakhtunkhwa cannot even be compared to Punjab," he said. "Lying is Imran Khan's habit and that is all he did in the last half-decade besides staging sit-ins."
The Punjab chief minister while questioning what the other parties have done during the last five years said that the ruling Pakistan Muslim League-Nawaz (PML-N) brought health revolution in Punjab.