Pakistan opens new Islamabad airport after years of delays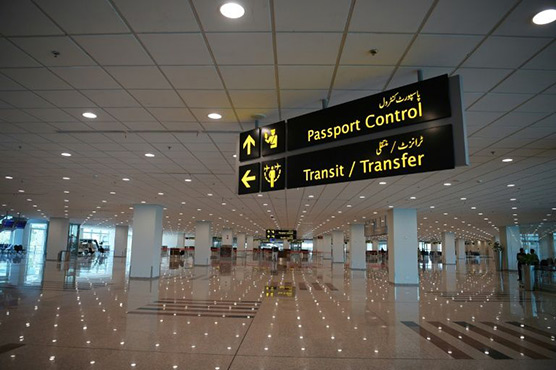 The new airport is set to be able to handle more than nine million passengers annually as China invests billions of dollars in the country and a vast improvement in security has spurred hopes Pakistan is ripe for development. Photo: AFP
(AFP) - Pakistan's long-awaited new airport in the capital Islamabad opened its doors Thursday, after years of delays and embarrassing setbacks that exposed the difficulty of building modern infrastructure in the country.
"The new Islamabad International Airport became fully operational from today with the departure and arrival of several domestic and international flights," Pervez George, spokesman for Pakistan's Civil Aviation Authority, told AFP.
"Flights took off from and landed at the new airport today as scheduled," he added.
The new airport is set to be able to handle more than nine million passengers annually as China invests billions of dollars in the country and a vast improvement in security has spurred hopes Pakistan is ripe for development.
However, the disconcerting number of setbacks delaying its opening since at least 2013 became a perennial joke in the capital, highlighting the government's inability to complete high-profile infrastructure projects.
Just two weeks ago, the opening of the airport was delayed again after it was revealed the facility did not have any drinking water or completed restrooms.
The capital's previous Benazir Bhutto International Airport was renowned for its long lines and ramshackle ways, doubling as a military base that lacked any boarding bridges.
In 2014 the facility was named the world's worst airport by the online Sleeping in Airports guide, which compared the operation to a "central prison" plagued by "aggressive-yet-inconsistent security checks", corruption and an overall lack of hygiene and technology.