Sindh budget on May 5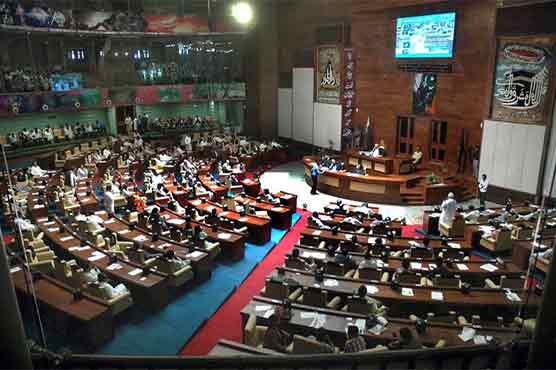 A proposal has been forwarded to allocate a sum of Rs 1,093 billion for the next fiscal year
KARACHI (Dunya News) – The Sindh government is likely to present provincial budget for fiscal year 2018-19 on May 5.
A proposal has been forwarded to allocate a sum of Rs 1,093 billion for the next fiscal year.
According to information received, the government could use Rs 891 billion out of Rs 1,010 billion allocated for the current fiscal year.
A sum of Rs 972 billion is likely to be allocated for government expenditures in the upcoming budget, The Centre will transfer Rs 743 billion to the province, while Rs 229 billion will be collected under provincial taxes.
A sum of Rs 744 billion will be allocated for non-development expenditures, while Rs 349 billion are likely to be set aside for development expenditures.
A sum of Rs 30 billion will be set aside for district development program. The funds for federal development programme are likely to be increased to Rs 30 billion from Rs 27 billion.