Last Updated On 27 April,2018 01:01 pm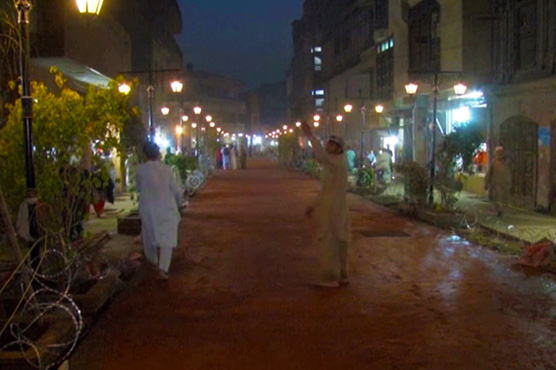 The budget set for the restoration is around Rs. 330 million that will renovate the 450-metres stretch, from Gorkathri up to Ghanta Ghar Bazaar. Photo: Dunya News
(Dunya News) – Peshawar's historically-significant Ghanta Ghar has reached its final stage of restoration as the new and improved locality gears up for a public opening.
Ghanta Ghar, located in old city of Peshawar, was built in the 1900s British era. The locality has been undergoing restoration. Khyber Pakhtunkhwa's government has been tirelessly working to rebuild the area to attract tourism in Peshawar. The budget set for the restoration is around Rs. 330 million that will renovate the 450-metres stretch, from Gorkathri up to Ghanta Ghar Bazaar.
Currently, the location stands out due to the newly laid red brick pathway. The red bricks trail bears a resemblance to a red carpet with beautiful street lights, making the vicinity more beautiful and attractive.
---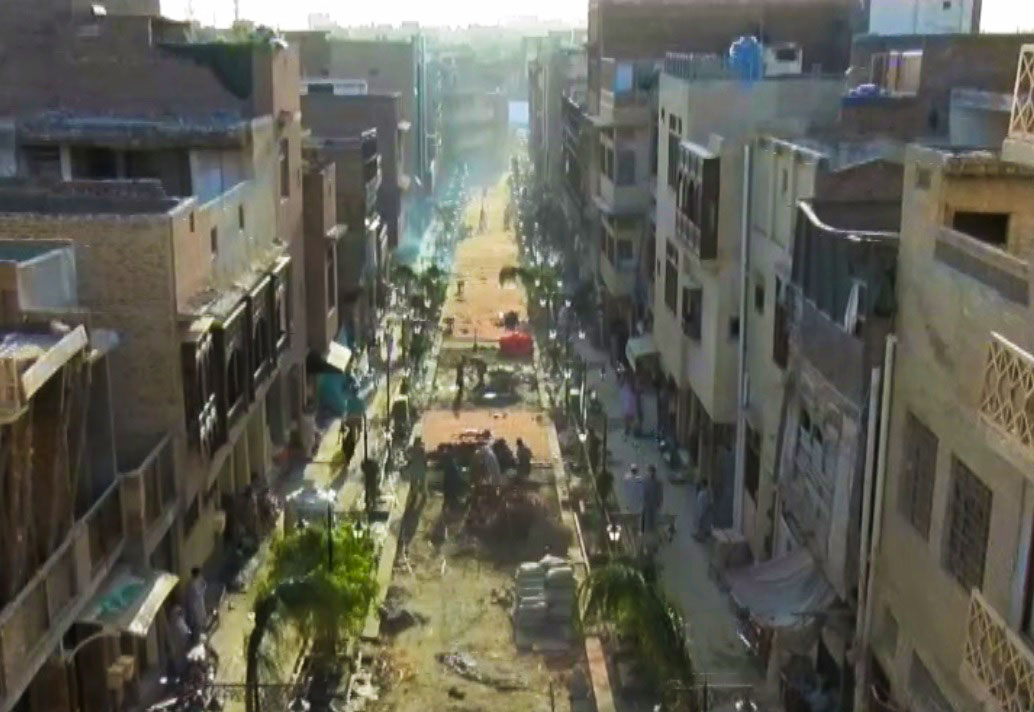 With the set budget for Heritage project of Ghanta Ghar is almost closer to its completion. Photo: Screengrab

---
KP government with its set budget for the Heritage pilot project of Ghanta Ghar has successfully executed most of the major changes within a period of 8 months.
The government's plan is to convert the area into a tourist spot and introduce Food Street in Peshawar.
Locals have praised the initiative taken by the government.
"Renovation of this scale has never been done in Peshawar. This is a beautiful gift from the government to the people," said Nazim Town One, Zahid Nadeem.
Major changes include restoration of various old buildings and structures. The surrounding area was also carefully re-created.
The renovation work in the area includes an underground electricity system and installation of benches in the locality.
For more on this, watch a report by Dunya News below.
---
---