PML-N prepares for seat adjustment with MQM in Sindh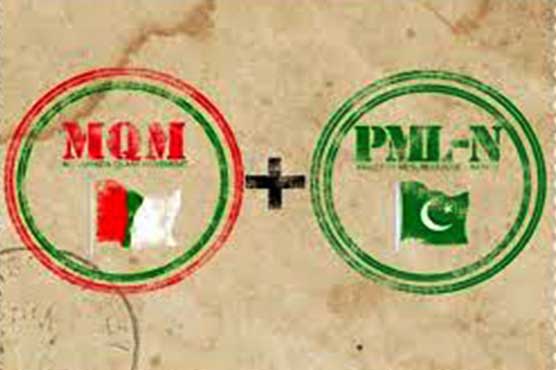 PML-N leader assured that his party will also contact other parties.
KARACHI (Dunya News) – Pakistan Muslim League-Nawaz (PML-N), in a new political plan for upcoming general elections, has prepared for seat adjustment with Muttahida Qaumi Movement (MQM) in Sindh.
Punjab Minister for Education Rana Mashood Ahmad Khan revealed that his party leadership has contacted with the both wings of MQM.
He announced that high-level delegation that includes Shehbaz Sharif, Saleem Zia and others will depart for Karachi to meet the leaders of MQM Bahadurabad and PIB wings.

He further assured that PML-N will contact other parties as well.

Earlier, Punjab Chief Minister Muhammad Shehbaz Sharif said the PML-N will achieve success in the upcoming election in Sindh also and the journey of development will be extended to the whole of Pakistan including Sindh and its provincial headquarters, Karachi.

He said individual approach was unsuitable for national development and they should adopt a collective approach to move the country forward.

"Pakistan will move forward when we will work hard. Progress in a province does not show development in the whole of the country and Pakistan will move forward rapidly when other provinces will also move along in the journey of development," he added.