Last Updated On 07 April,2018 08:34 pm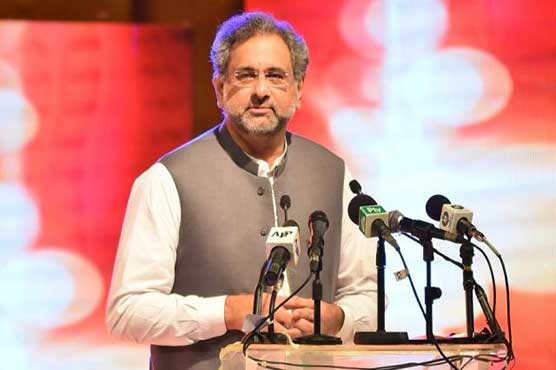 PM Abbasi said that Health Card scheme would soon be started in Kharan district.
KHARAN (Web Desk) – Prime Minister Shahid Khaqan Abbassi has rejected criticism on recently announced tax reforms package saying it is a landmark initiative to shift the burden of taxes from the poor lot to the affluent one.

He was addressing a ceremony in connection with the inauguration of two mega roads projects including Yakmach-Kharan and Khuzdar-Shahdad kot roads in Kharan this afternoon.

The Prime Minister said it is the first time in the country's history that the income tax has been cut by more than half to encourage the people to become part of the tax net. He said the initiative will help generate sufficient resources in order to end reliance on others.

He said in fact there is no room for anybody to point fingers on this historic initiative. He said those criticizing the move should tell the nation as to how much tax they paid last year. He said the PML (N) believes in the politics of principles and service and it is not with the tax evaders.

Highlighting the rich mineral resources of Balochistan, the Prime Minister said the province has the potential to become the richest federating unit in a matter of few years.

The Prime Minister said the PML (N) government has spread a network of roads in the province which will usher in a new era of development in the province.

On this occasion, Prime Minister announced the construction of Nokundi-Mashkail and Kharan- Basima roads. He said that work is underway for establishing LPG Air Mix plants in all district headquarters of the province.

He said that Health Card scheme would soon be started in Kharan district.

The Prime Minister said that peace has been restored across the country as a result sacrifices rendered by the people and the security forces.

Referring to the situation in Afghanistan, the Prime Minister said that he said war is not solution to the conflict in Afghanistan as this matter can only be resolved through the dialogue process.