Electricity projects under CPEC included in active list, tells Ahsan Iqbal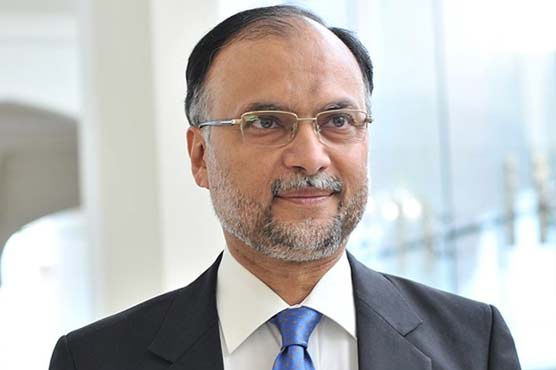 Speaking in the Senate, Iqbal said Pakistan and China agreed to adjust CPEC Energy Projects list
ISLAMABAD (APP) -- Minister for Planning, Development and Reforms, Prof Ahsan Iqbal on Wednesday said that under China Pakistan Economic Corridor (CPEC) the energy projects are included in the active list with power capacity of 11110 MW.
Speaking in the Senate during question hour, the minister said that Pakistan and China has agreed in May 2017 to adjust the CPEC Energy Projects List, based on research and scientific analysis and on the recommendations of the CPEC Energy Planning Expert Panel from both sides.
Accordingly both sides agreed to hold Muzaffargarh Coal Power Project (1,320MW), Salt Range Mine Mouth Power Project (300MM including mining, Gaddani Power Park (1,320MW), Sunnec Wind Farm (50MW), Chichoki Mallian Combined-cycle Power Plant (525MW)
till endorsed as feasible, he added.
However, the minister said that it has been decided that total installed capacity of the CPEC project will remain same; 17045 MW as defined in the Agreement on the China-Pakistan Economic Corridor Energy Project Cooperation.
Both sides agreed that after the adjustment, the balance insufficient capacity will be enhanced gradually, and priority shall be given in this regard to hydropower projects along the Indus river Basin, the minister said.