Last Updated On 20 February,2018 11:36 am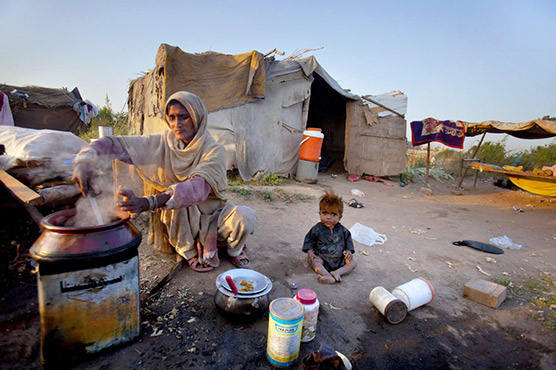 UNDP's new report on poverty indicates that Balochitan is the poorest province of Pakistan, with an increase of 71 percent rural poverty. Photo: Retuers
(Dunya News) – United Nations Development Programme has released a new poverty report that indicates stark regional disparities within Pakistan with Balochistan being the poorest province of the country.
Each province has been ranked on its citizens living below the poverty line, which is defined as living on less than $2 a day.
With Balochistan lacking basic needs, the province has further fallen down in terms of sustainability and is on top of the poverty index. In Qilla Abdullah, 96% are living below their means making it the poorest part of Pakistan.
According to the report, after Balochistan, Khyber-Pakhtunkhwa ranks second on the provincial level with 49% of people identified as living in poor standards.
Kohistan in the report was identified as one of the most deprived part of KP where 95% of people lack basic needs, making it the second poorest rural area after Qilla Abdullah.
On the other hand, Sindh and Punjab were ranked at number three and four respectively.
Tharparkar District of Sindh, ranked third with 87%, according to the UNDP's report.
Punjab's Muzaffargarh district with 64% was on number 4 of the poorest regions of Pakistan.
For more on this, watch a report by Dunya News below.
---
---