Last Updated On 30 January,2018 04:46 pm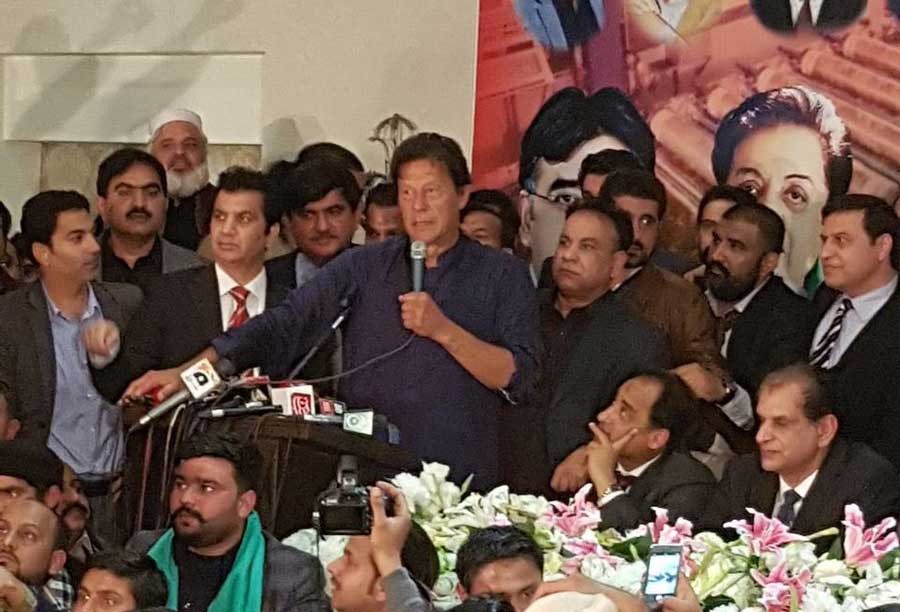 Imran Khan addressed a gathering in Faisalabad.
FAISALABAD (Dunya News) – Pakistan Tehreek-e-Insaf (PTI) Chairman Imran Khan announced that his party's agenda is to eradicate poverty from Pakistan. He promised the PTI will introduce policies that will be in favour of the poor.
"I am aware of the difficulties that Industrialists have been facing for years, and I assure you that PTI will bring up the rights of industrialists and employees on every forum," Imran Khan said while addressing a gathering in Faisalabad.
Khan said he does not own any factory in Khyber Pakhtunkhwa.
"If PTI won upcoming general election, we will introduce law barring rulers from doing business," he said, adding that investors' confidence will only be restored if corruption is eliminated from the country.
All the investment has been diverted from Pakistan to Dubai, he pointed.
Khan said India's industries are progressing due to low cost gas and electricity.