Last Updated On 29 January,2018 11:53 am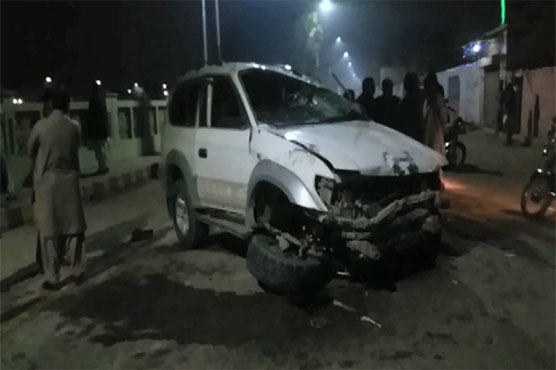 Hires of the victims staged protest against the poor facilities at the Chandka Medical Hospital.
LARKANA (Dunya News) – At least two people were killed and six other sustained wounds when a speeding car crashed into pedestrians in Larkana on late Sunday night, Dunya News reported.
According to details, the driver lost control of vehicle and hit pedestrians standing on the footpath, killing two people named Jaggi Dayoo and Ghulam Haider on the spot and injuring six other.
Sources said that the vehicle was driven by former SHO Ali Murtaza Chandio who was arrested by police.
Rescue teams reached the spot and shifted the dead and injured to Chandka Medical Hospital. The hires of the victims also reached the hospital and staged protest against the poor facilities at the hospital.
Angry protesters broke the doors and smashed the windows of the emergency ward.
Heavy contingent of police reached the spot and brought the situation under control.