SC summons specific media persons for proceedings of Zainab murder case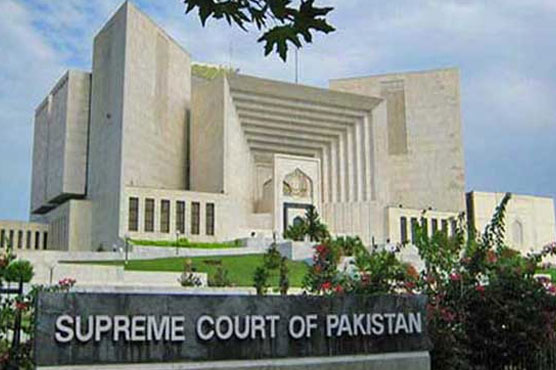 The court had directed that Joint Investigation Team (JIT) to inquire about the matter
ISLAMABAD (APP) – The Supreme Court on Saturday issued notices to specific media persons to appear on Sunday at Lahore Registry by 10.00 am, with particular reference to the proceedings of Zainab murder case.
The media persons who have been summoned in-person, included Hameed Haroon, Shakeel ur Rehman, Ms Rameeza, Fahad Hussain, I A Rehman, Mujeeb ur Rehman Shami, Kamran Khan, Kashif Abbasi, Hamid Mir, Mian Amir Mehmood (BPA), Sarmad Ali ( APNS) Zia Shahid (CPNE).
A three-member, bench of the apex court, headed by Chief Justice Mian Saqib Nisar, would hear the case with particular reference to some specific details, revealed by anchorperson Dr Shahid Masood in his TV show.
It may added that the Chief Justice, while taking notice of the TV show, had summoned Shahid Masood, who pointed out that Imran Ali, the accused in Zainab murder's case, allegedly had 37 bank accounts besides a network.
The court had directed that Joint Investigation Team (JIT) to inquire about the matter in two days and submit the report before the bench during the next hearing.
Notices to Shahid Masood, Asma Hamid, Additional Advocate General Punjab, Inspector General Punjab, Inspector General Prisons, Punjab Abu Bakar Khuda Bakhsh, DIG Investigation Punjab Dr Naeem, Child Specialist Dr Muhammad Ashraf Tahir and DG Punjab Forensic Science Agency (PFSA), had already been issued.
On Friday, the apex court, however, issued a revised list, stating the instead of January 29, the instant matter will now be heard on January 28 at Lahore Registry.