Suspect Imran victim of sexual abuse since young age, claims Hamid Mir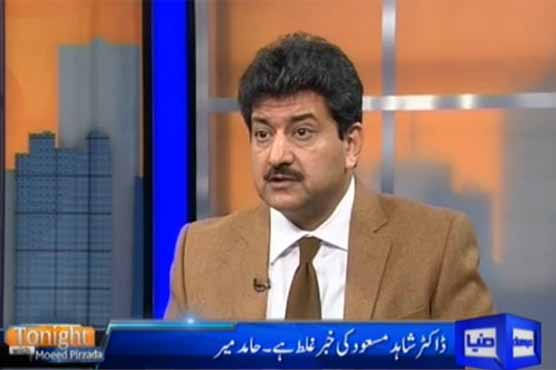 Hamid Mir conversed with Moeed Pirzada in Dunya News programme that aired tonight.
ISLAMABAD (Dunya News) – Senior anchorperson Hamid Mir claimed on Friday in an interview with fellow journalist Moeed Pirzada that held suspect Imran Ali in Zainab murder case had been sexually assaulted since his childhood.
While conversing with Pirzada in programme 'Tonight With Moeed Pirzada', Mir asserted that the alleged culprit who raped seven-year-old Zainab in Kasur before murdering her was subjected to sexual abuse numerous times since a tender age.
He quoted his sources to claims that he was abused over 50 times in the last four to five year. He was subjected to an unpleasant and cruel incident at the age of 12, Mir claimed without specifying.
The anchorperson and political commentator rhetorically questioned performance of Punjab Police by posing a question why the department did not take necessary steps despite having such cases surface in Kasur earlier.