JIT directed to probe 37 bank accounts allegedly held by suspect in Zainab case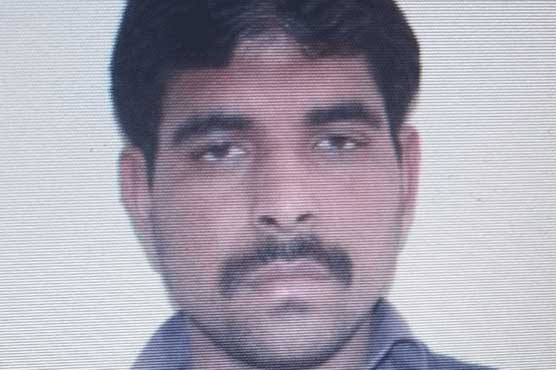 Shehbaz Sharif took notice after a senior anchorperson made revelations during his show.
LAHORE (Dunya News) - Following a revelation of information regarding bank accounts allegedly held by the accused in 7-year-old Zainab's murder case, Punjab Chief Minister Shehbaz Sharif on Thursday tasked the Joint Investigation Team (JIT) to associate senior representatives from State Bank of Pakistan and DG Forensic Science Agency to inquire into the issue and finalise the investigation accordingly.
---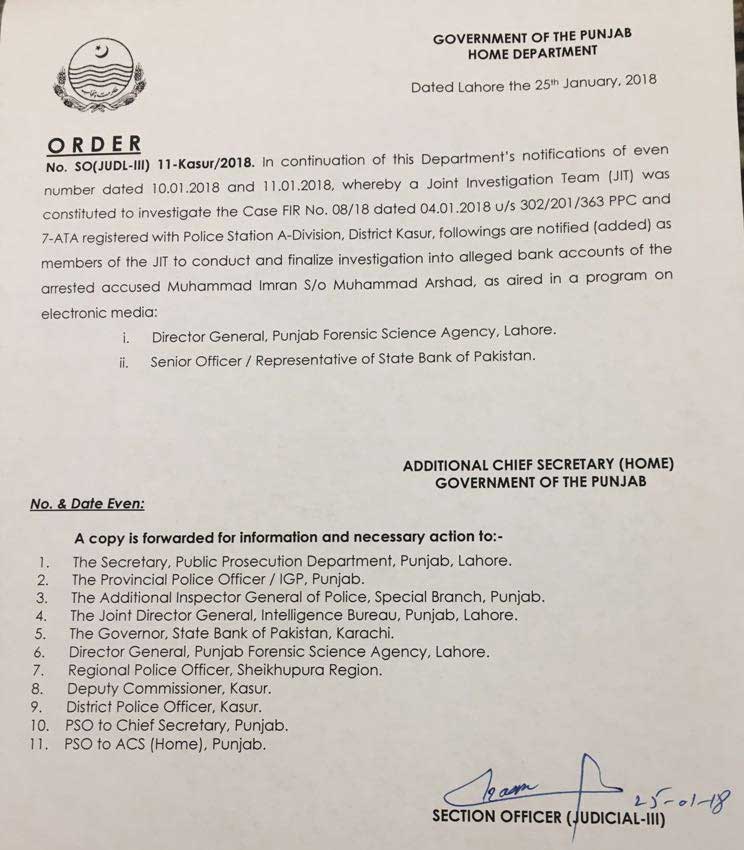 ---
Earlier today, a senior anchorperson made startling revelations before the Supreme Court of Pakistan regarding the accused in Zainab murder case.
He informed the apex court that suspect Imran Ali has 37 bank accounts and has closed links with a minister.
Based on these claims, Chief Justice Saqib Nisar ordered the JIT to investigate the matter thoroughly and submit report within 2 days. He also ordered IG Punjab and IG Prisons to provide fool-proof security to the accused, failing which, both the officials would be responsible.
---
SUSPECT REMANDED
---
An Anti-Terrorism Court (ATC) on Wednesday granted the police 14 days physical remand of the accused in Zainab Amin rape and murder case. He will be produced before the court again on February 08.
Imran was presented before the special court Judge Sajjad Ahmed amid high security and officials of Punjab Elite Force were escorting the accused.
Prosecutor told the today that the 24-year-old suspect used to lure children using eatables and rape them before murdering them. He added that his DNA sample matched with those collected off as many as eight minors in Kasur including late seven-year-old Zainab.