Last Updated On 20 January,2018 07:24 pm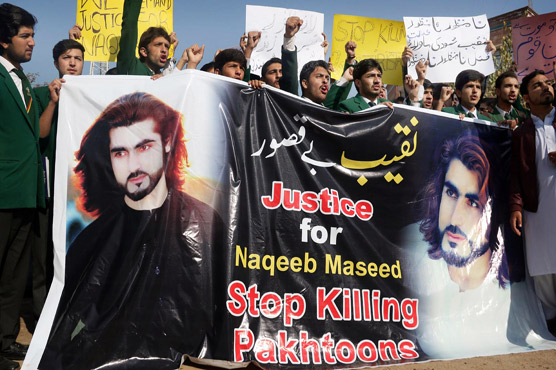 Naqeebullah was allegedly killed by police during an alleged raid on, what they claimed was, a "terrorist hideout" in Karachi last week. Photo: OINN
(Web Desk) – The killing of 27-year-old Naqeebullah has sparked protests across the country with Karachi's Sohrab Goth witnessing a violent outrage on Friday.
Enraged demonstrators surrounded the area, setting tyres on fire and pelting stones at cars to block the main highway of the metropolitan. According to Dunya News, angry protesters blocked super highway and broke windows of a bus. Police remained absent from the scene.
Naqeebullah was allegedly killed by police during an alleged raid on, what they claimed was, a "terrorist hideout" in Karachi last week.
The inquiry committee formed to probe Naqeebullah's killing has termed the police encounter 'suspicious'. Senior Superintendent of Police (SSP) Malir Rao Anwar was sacked from his post on Saturday following a probe into the matter. The inquiry committee had recommended removing Anwar after no evidence pertaining to Naqeeb's involvement in terrorism was found and the encounter was termed as 'suspicious'.
Following the recommendation of Sindh IG, provincial Home Minister Sohail Anwar Siyal directed to put the name of Rao Anwar in Exit Control List (ECL).
Naqeebullah's killing has sparked a social media outcry, as his family members reject claims by authorities that he was a member of the Tehreek-e-Taliban, saying he was an innocent aspiring male model, reported Dunya News.
---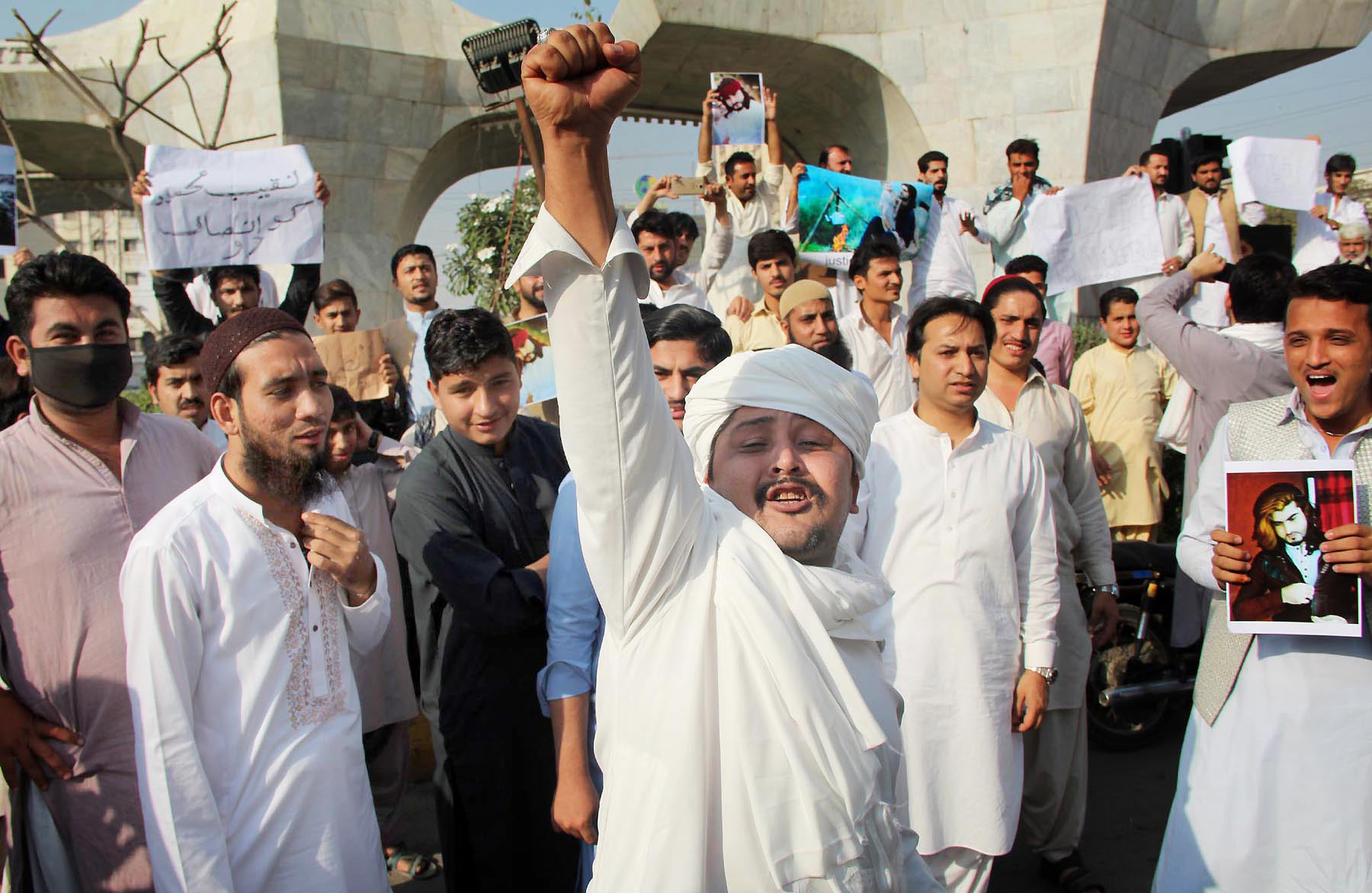 People protest over Naqeebullah s killing at Teen Talwar in Karachi. Photo: OINN

---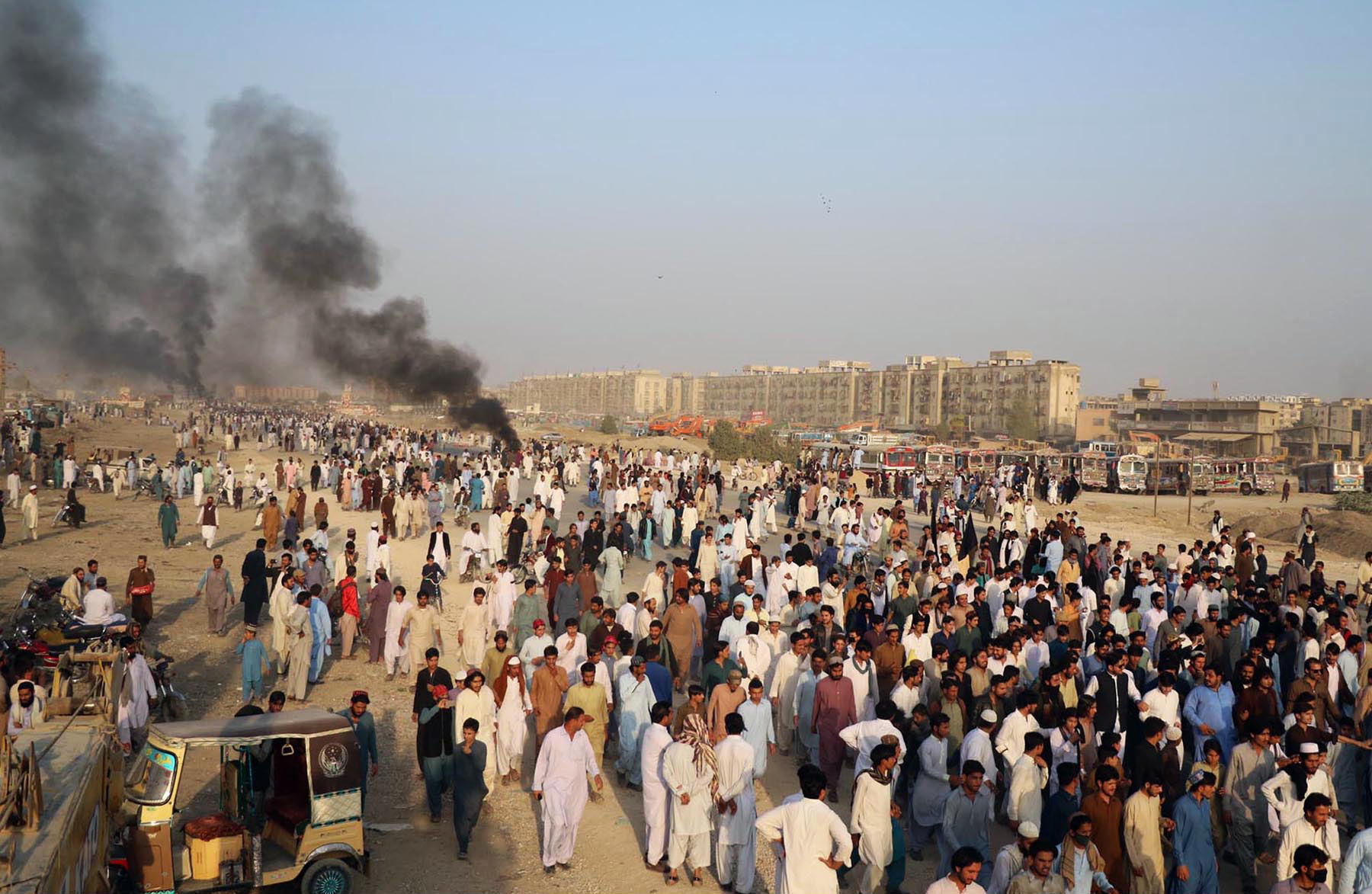 People block Super Highway at Al-Asif Square during protest against the killing of Naqeebullah. Photo: OINN

---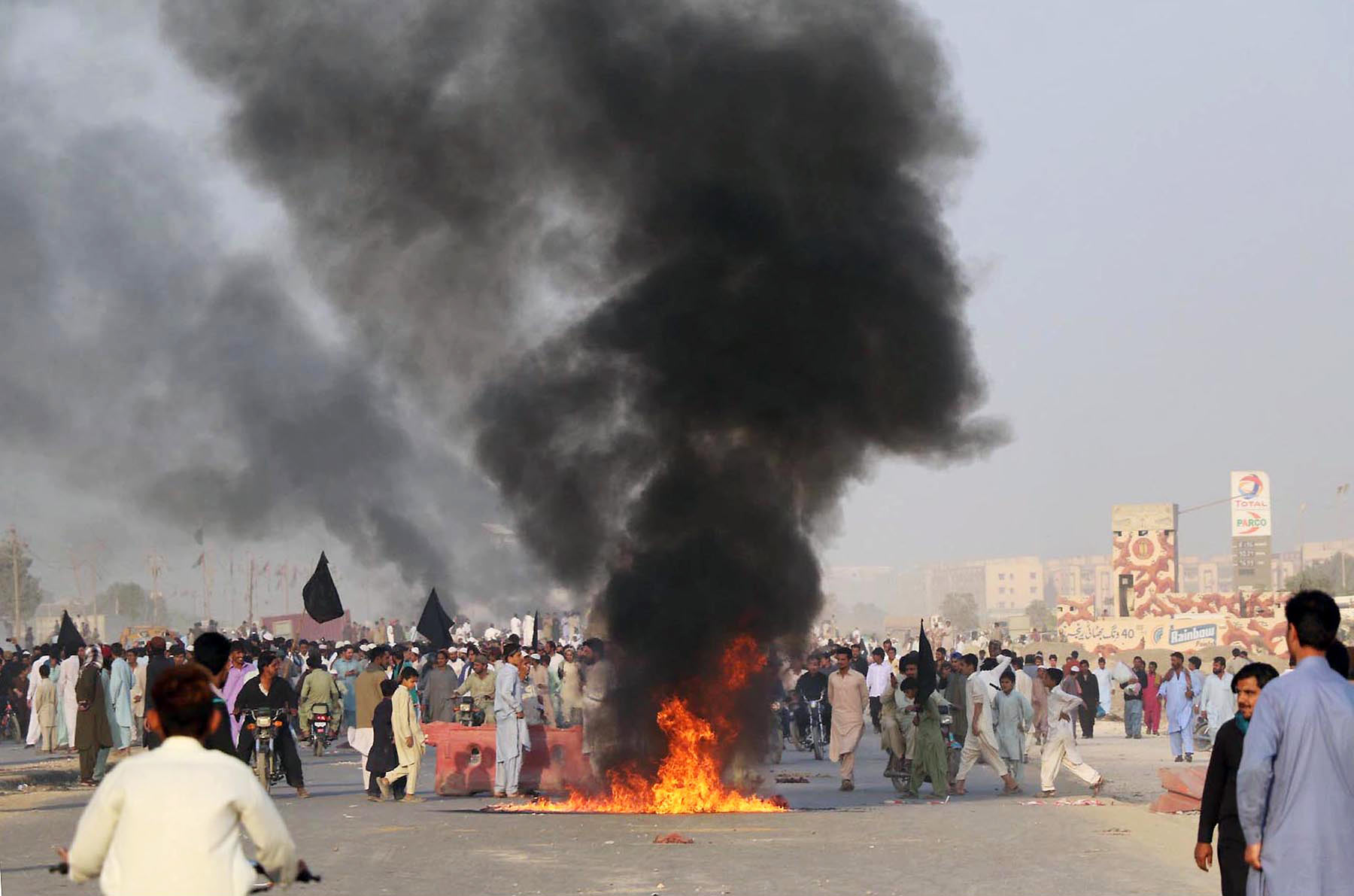 People protest against alleged extra judicial killing of Naqeebullah. Photo: OINN

---
Students protest in Peshawar against alleged extra judicial killing of Naqeebullah, who was killed in an alleged encounter in Karachi. Photo: OINN

---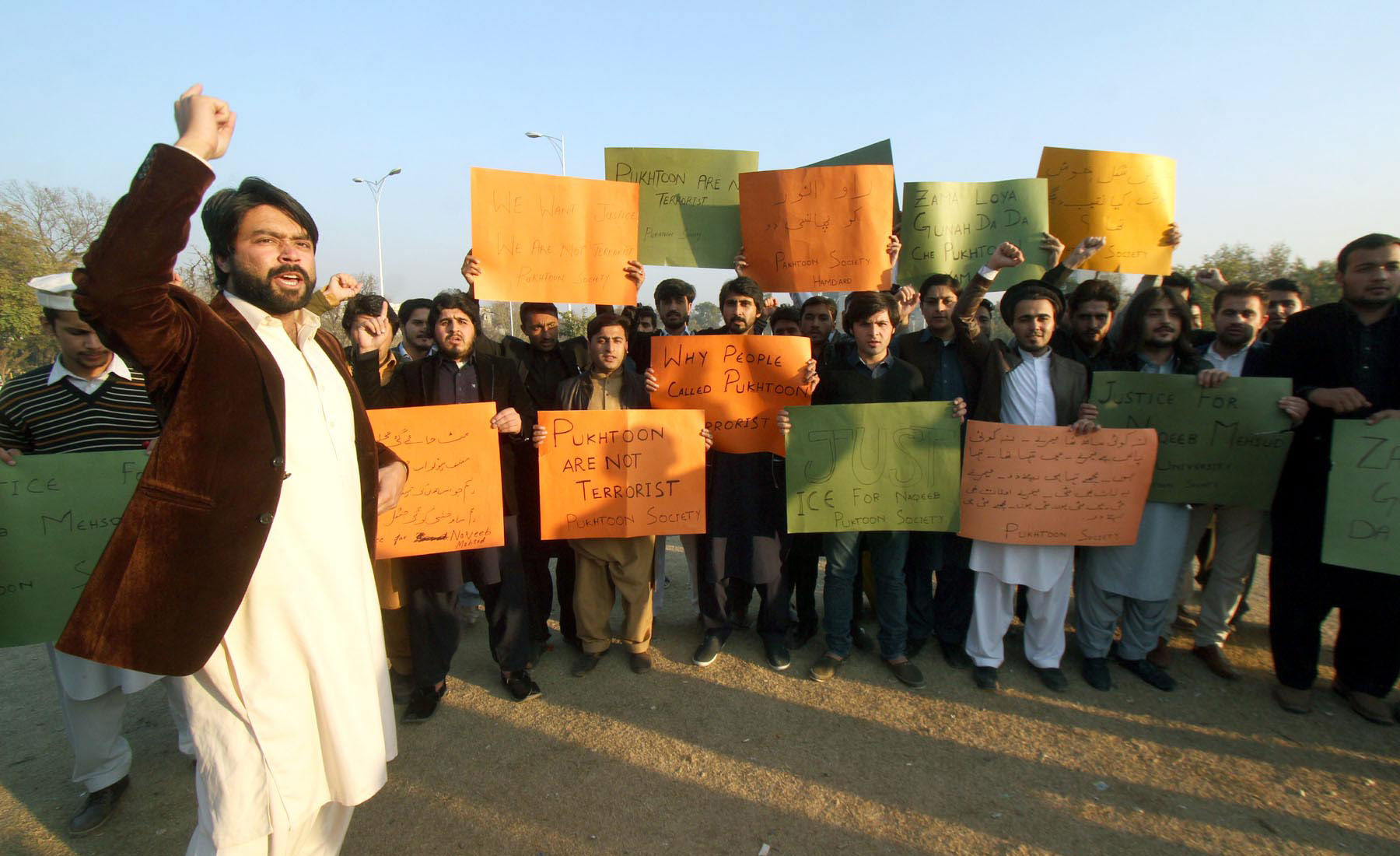 Activists of Pakhtoon Society hold a protest against Naqeebullah's killing. Photo: OINN

---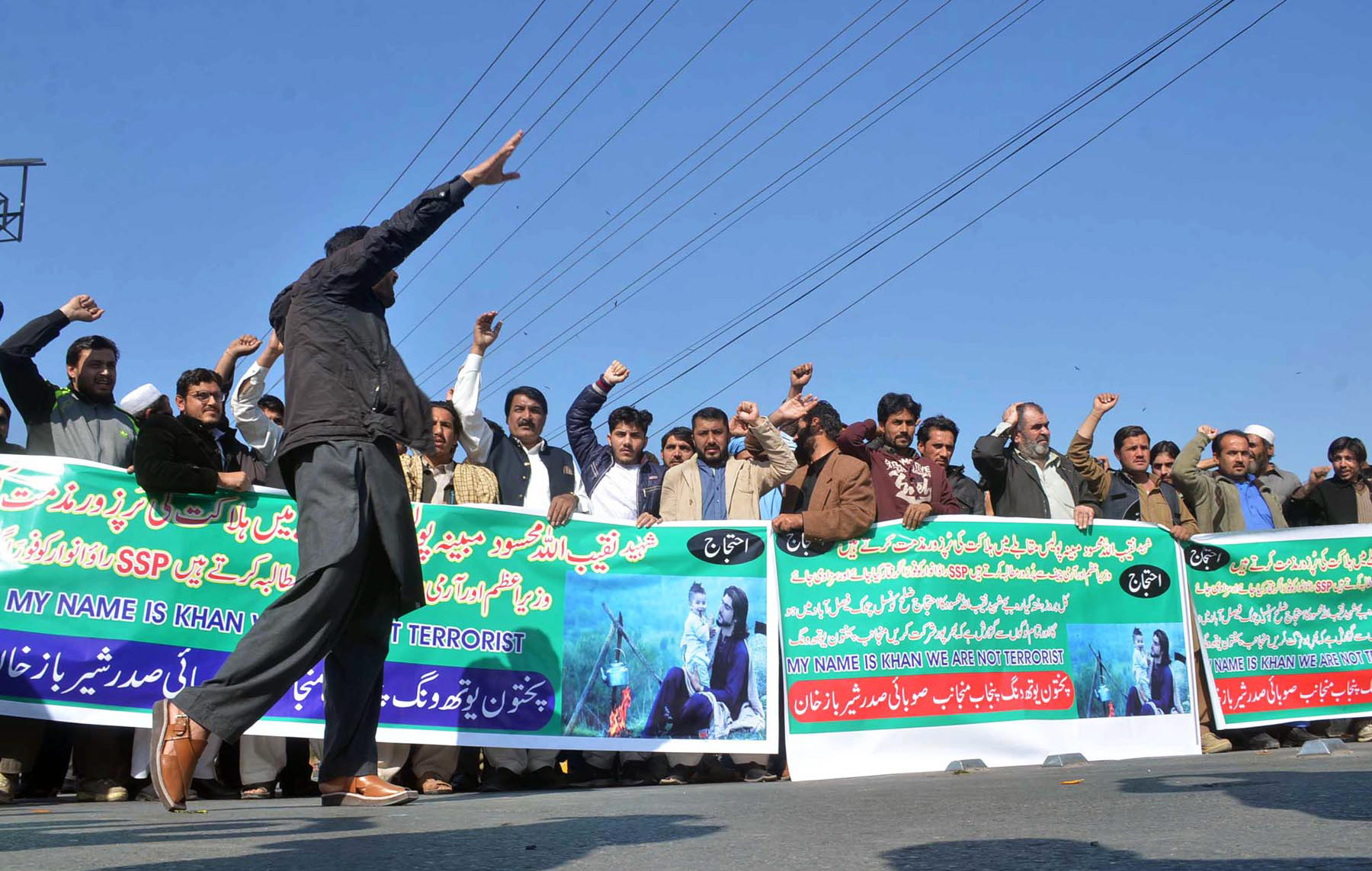 Activists of Pashtun Youth Wing hold a protest in Faisalabad against Naqeebullah's killing. photo: OINN

---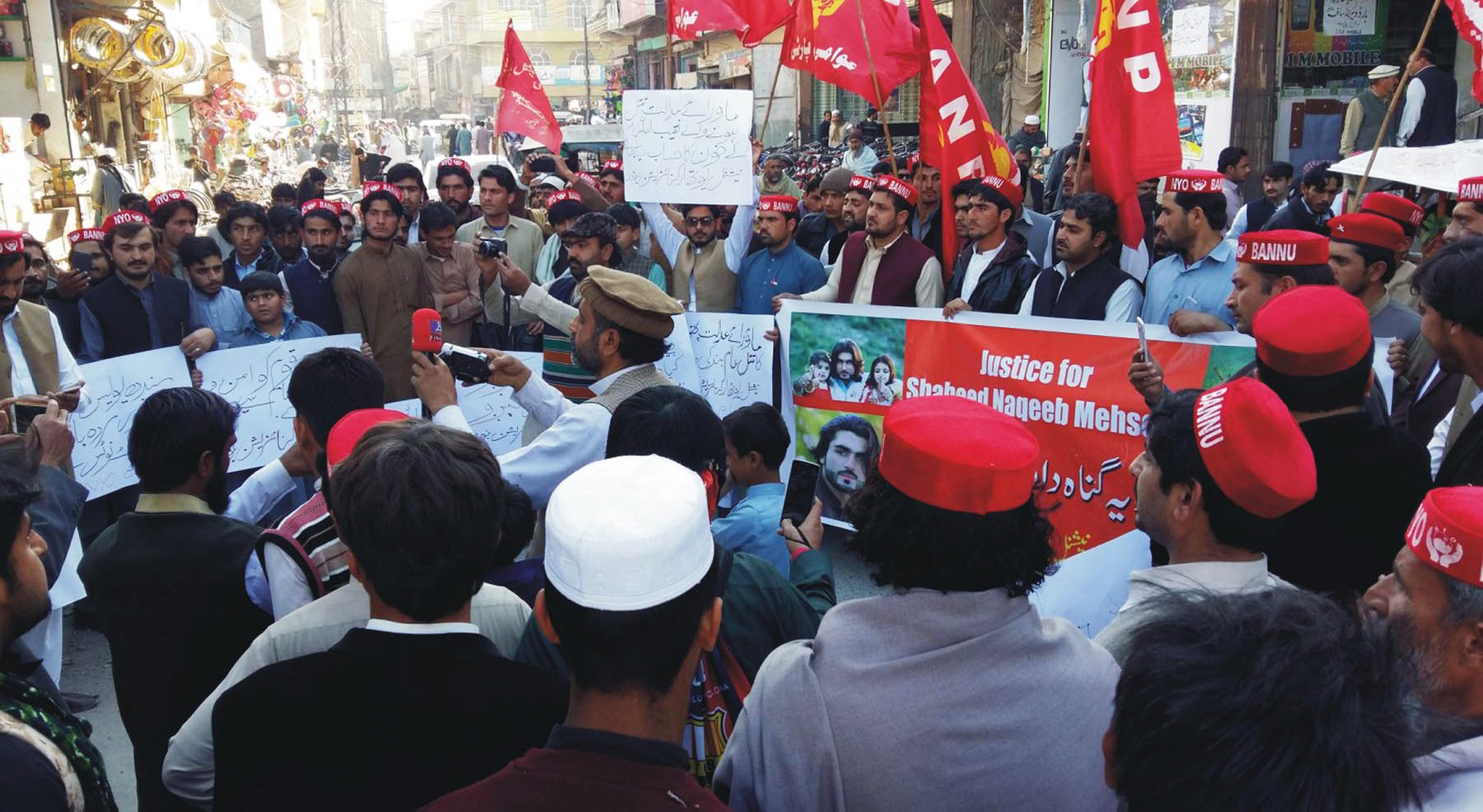 Activists of ANP hold a protest outside Bannu Press Club against alleged extra judicial killing of Naqeebullah in Karachi. Photo: OINN

---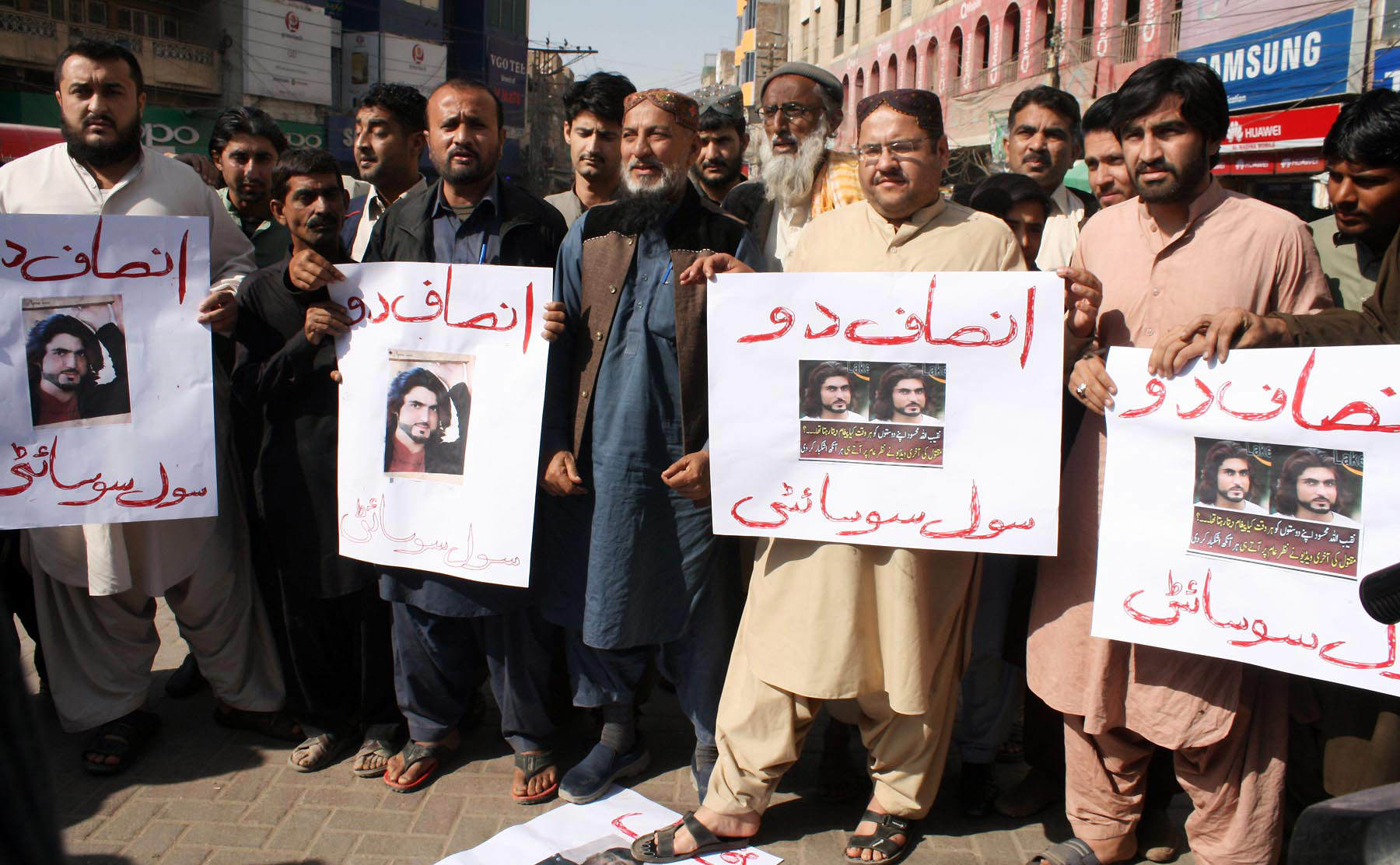 Activists in Sukkur hold a protest against alleged extra judicial killing of Naqeebullah. Photo: OINN

---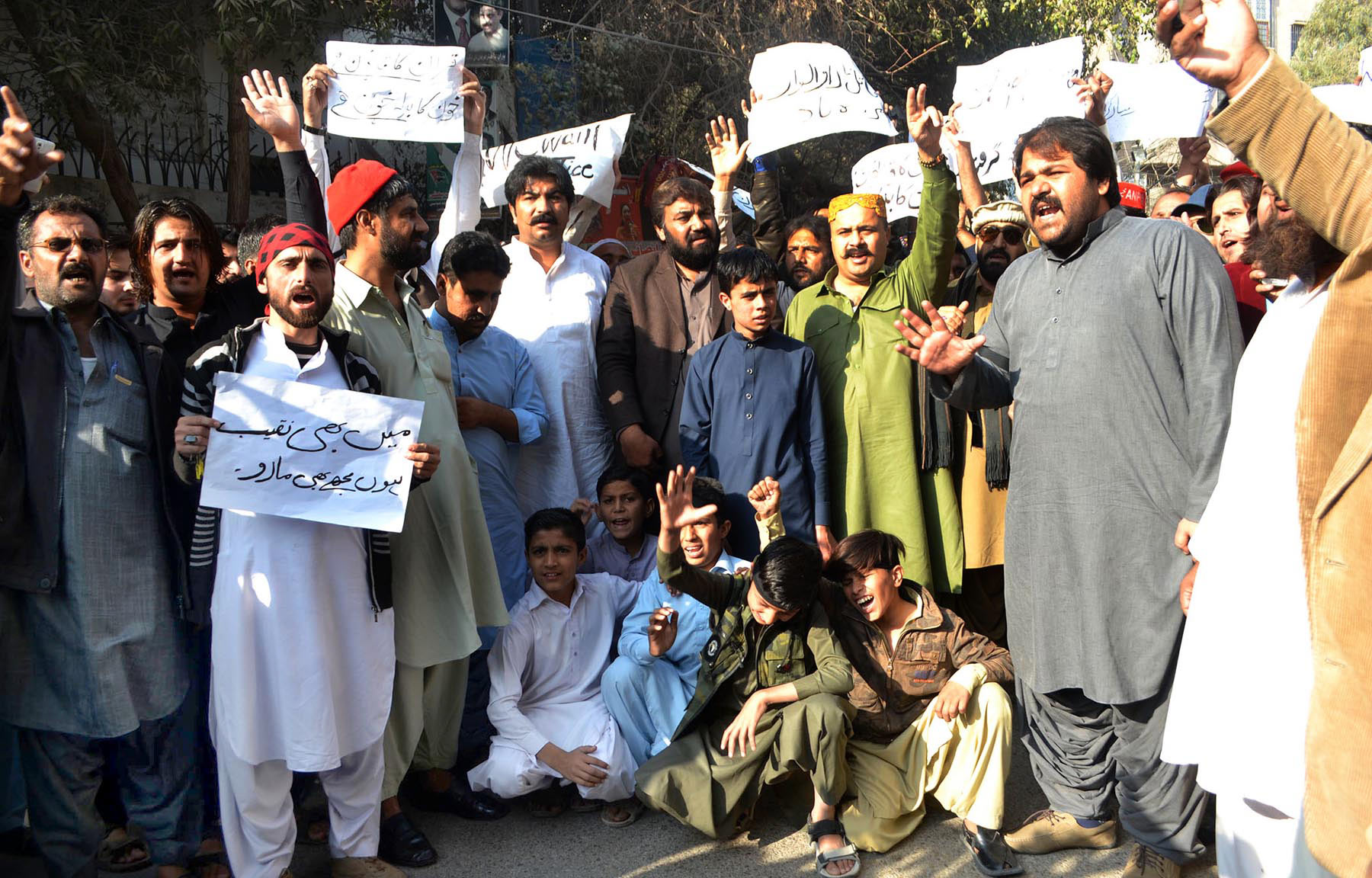 Workers of ANP hold a protest rally outside Hyderabad Press Club against Naqeebullah's killing in Karachi. Photo: OINN

---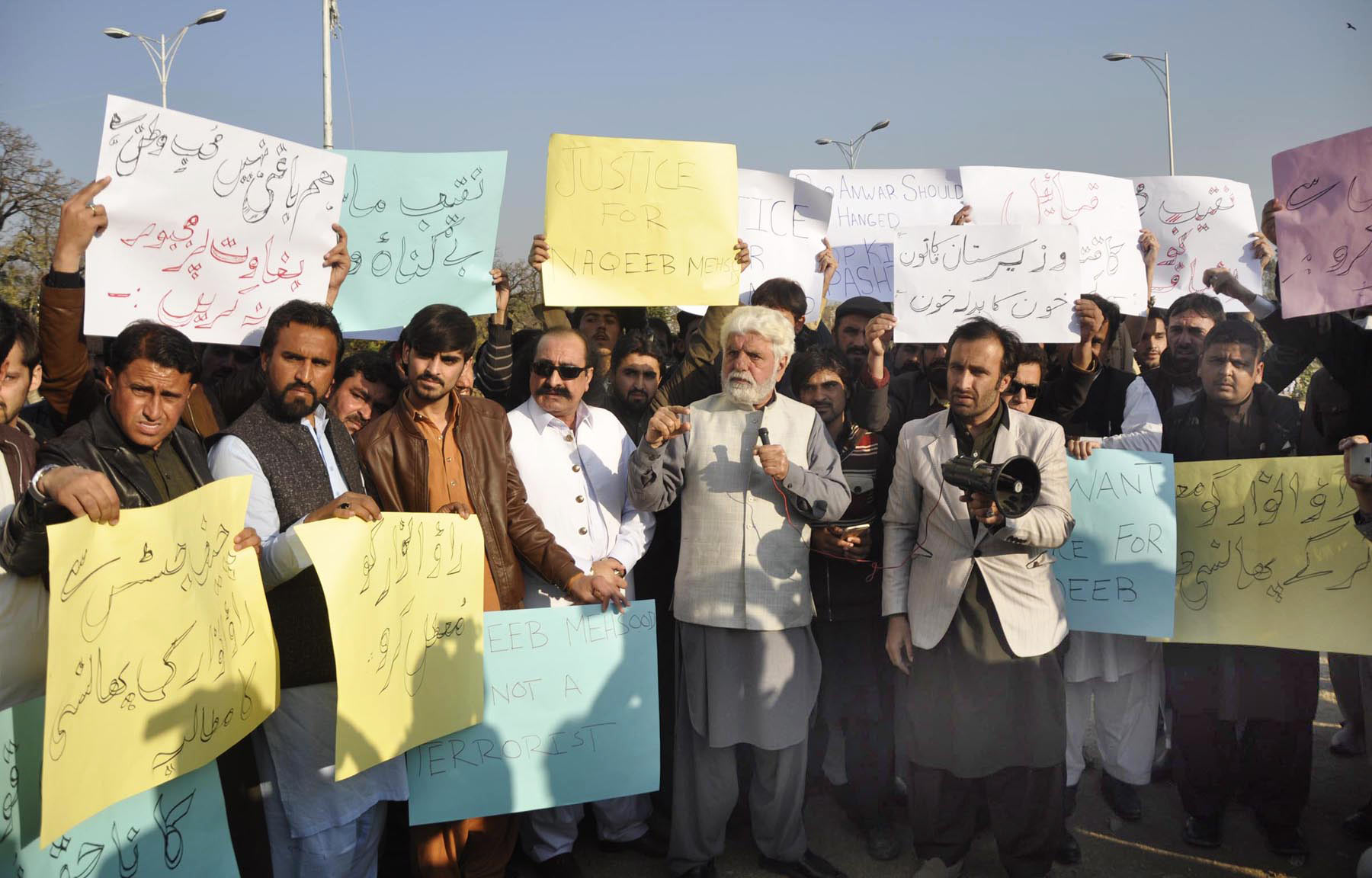 People of Waziristan hold a protest rally outside National Press Club. Photo: OINN
---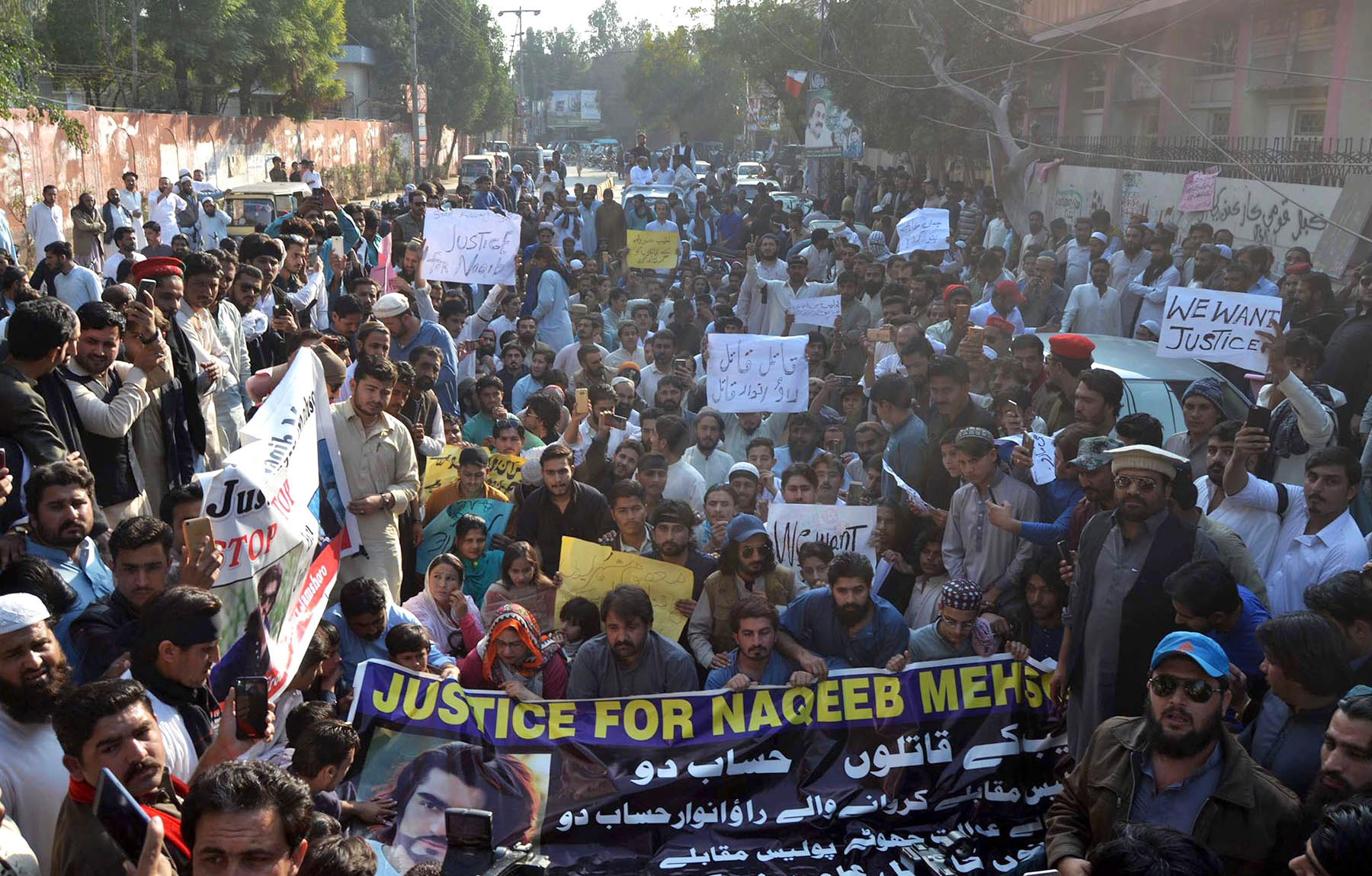 Workers of FATA Qabail Hyderabad hold a protest against alleged extra judicial killing of Naqeebullah in Karachi. Photo: OINN
---