Last Updated On 29 December,2017 07:59 am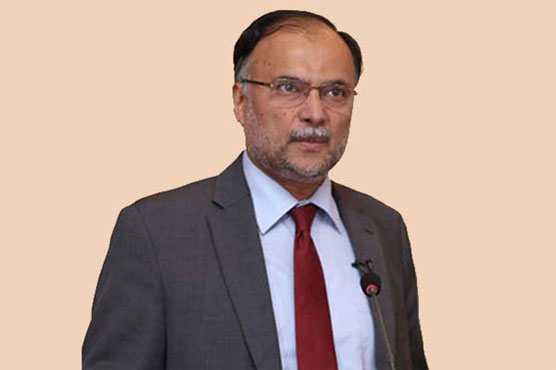 Ahsan Iqbal on Thursday said that development in Balochistan was the top priority of the government.
QUETTA (APP) - Federal Minister for Interior, Planning, Development and Reform Ahsan Iqbal on Thursday said, development in Balochistan was the top priority of the government and launched several development projects in last three years for welfare of the people of province.
While addressing a ceremony at Balochistan University of Engineering and Technology Khuzdar, he said "government has allocated record funds for the universities of Balochistan and working actively to promote higher education in the province and has established new universities in less-developed areas of the province to expand higher education network.
On this occasion he laid foundation of Rs 800 million project to construct blocks, hostel and laboratory of the university. The establishment of universities in Turbat, Zhob and Gwadar would provide the higher education opportunities to the local population in their areas, he added.
While expressing his views on CPEC he said that China Pakistan Economic Corridor (CPEC) is fate changer for 3 billion people across the region. CPEC is the national project and politics on this will be injustice with the people of Pakistan.
Government and all its functionaries are committed to accomplish its projects in letter and spirit that fall under the frame work of CPEC. He said that CPEC will equally benefit the most backward areas of Pakistan. It will not only connect 200 million of Pakistan rather it would open several avenues of cooperation for the people, communities and states across the region.
He further added that no one will be allowed to sabotage this project of national importance. Different energy projects under CPEC would help to overcome energy crisis by 2018 as 35$ billion will be spent in energy sector. Out of 35 $billion major amount of 11$billion will spent in Sindh while 9 $billion in Balochistan.
He said "Gwadar-Quetta route would be completed by December 2018 while Gwadar -Khuzdar -Ratodero road would also complete on stipulated time."