Dr Qadri's APC aims to conduct politics over Model Town victims: Sanaullah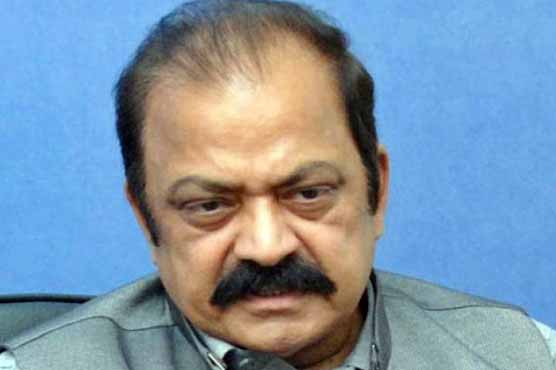 The law minister said that the government would exhaust all legal options in Model Town case.
LAHORE (Dunya News) – Punjab law minister Rana Sanaullah has said on Wednesday that all parties conference (APC) called by Pakistan Awami Tehreek (PAT) chief Dr Tahirul Qadri is aimed to conduct politics over the lives lost in Model Town massacre and to fan anarchy.
In an exclusive talk with Dunya News, Sanaullah said that the government would not let anyone disturb the law or influence it.
He said that PAT is a part justice process in anti-terrorism court (ATC) over Model Town tragedy but is pursuing an agenda to spread anarchy instead of letting the law take its course.
The law minister also said that the government would exhaust all options in Model Town case.
Sanaullah said that Awami Muslim League (AML) chief Sheikh Rasheed is looking at his 'end' and not the elections. It seems as if he is disappointed with Justice Baqir Najfi's report, the provincial minister added.
Rana Sanaullah claimed that he would reveal the purpose that the opposition has behind APC over Model Town massacre on Friday.
He further said that people's vote for Pakistan Muslim League-Nawaz (PML-N) in General Elections 2018 would serve as a remedy for puzzled opposition's criticism.