Pakistan Awami Tehreek postpones all parties conference on Model Town incident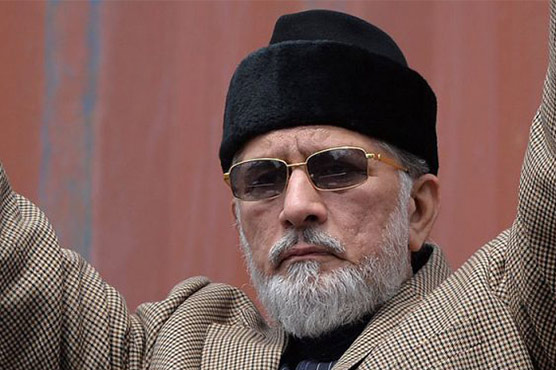 Dr Tahirul Qadri had earlier urged party heads to participate in the APC on December 28.
(Web Desk) – Pakistan Awami Tehreek (PAT) chief Dr Tahirul Qadri has postponed on Saturday an All Parties Conference (APC) on Model Town massacre for two days after it was announced to be convened on December 28.
Spokesperson for the political front stated on social media handles that the APC was pushed ahead by two days and was now to be convened on December 30.
Dr Qadri has reportedly telephoned leaders of almost all political fronts of Pakistan and urged them to attend the conference to come to the same page against ruling Pakistan Muslim League-Nawaz (PML-N) over loss of innocent lives in July 2014 in Model Town.
Punjab Police had resorted to firing on locals in Model Town on July 17, 2014 claiming at least 18 lives and PAT has maintained that the provincial government led by Punjab Chief Minister (CM) Shehbaz Sharif ordered for the violence through law minister Rana Sanaullah.
It should be mentioned here that Dr Qadri had instructed PAT workers earlier this month to prepare for protests and sit-ins to seek justice for the lives lost.
---
Know more: Dr Qadri alerts PAT workers for protest call
---
He had asserted that a call to the party workers to launch protests could be delivered anytime.
Warning of the PAT chief came in a day after Lahore High Court (LHC) ordered Punjab government to make one-member commission s inquiry report public over Model Town tragedy, which was kept from light for over three years.