Dunya Kamran Khan Kay Saath: The 'Sialvi factor' in Punjab's politics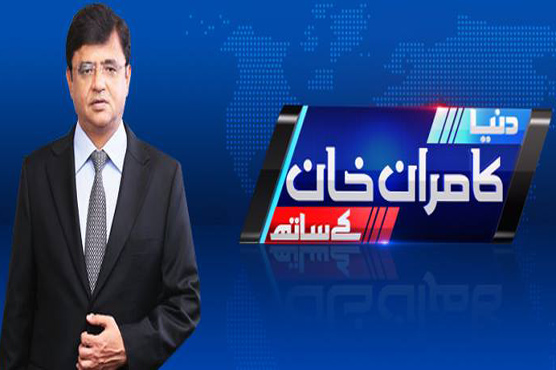 The recent anti-government protest in Faisalabad has challenged the PMLN with the announcements of resignations coming in from their own legislators. Photo: Dunya News
(Web Desk) – As the country gears up for election year, the political temperature is on a continuous rise in Pakistan with the emergence of yet another factor – the Sialvi factor, that has already begun impacting the politics of Punjab, where the ruling Pakistan Muslim League Nawaz enjoys a strong political support.
The recent anti-government protest in Faisalabad has challenged the PMLN. During the recent Khatme Nabuwwat conference, the announcement of resignations coming in from PMLN's legislators – two MNAs and 3 MPAs, has obvious political consequences. A large number of religious scholars have also parted ways with the PMLN demanding the resignation of Punjab's Law Minister Rana Sanaullah, following a tense situation that emerged in the aftermath of the Faizabad sit-in and an apprehension among the Barelvis in Punjab that PMLN lacks a clear stance over the issue.
The government, however, has claimed that the current crisis has emerged following an intentional attempt to stir the Barelvi sector against the government and the PMLN through a planned strategy.
For more of Kamran Khan's analysis on the Sialvi factor and his interview of Punjab's Law Minister, watch a segment of Dunya Kamran Khan Kay Saath below.
---
---