Last Updated On 27 November,2017 02:37 pm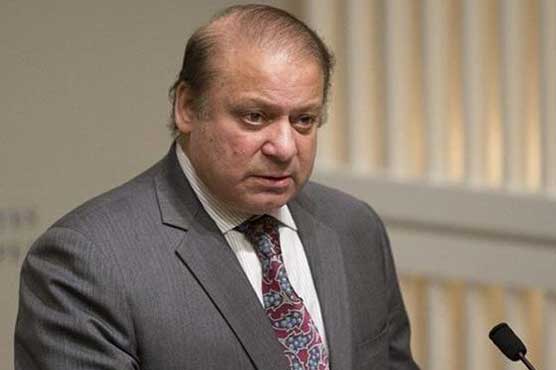 Ex-prime minister Nawaz Sharif's son-in-law Catain (r) Safdar also arrived at the court.
ISLAMABAD (Dunya News) – Accountability court on Monday has adjourned the hearing of Al-Aziza reference against ex-prime minister (PM) Nawaz Sharif till Tuesday due to Faizabad sit-in.
According to sources,National Accountability Bureau (NAB) prosecutor's witness Malik Tayyab will record his statement.
Nawaz Sharif's son-in-law Catain (r) Safdar also arrived at the court.
Captain (r) Safdar said that if media portrayed some patience then the sit-in would have ended peacefully. Responding to a question, he said that it's a state and everyone living in it fulfills its duty.

Earlier, ousted premier and his family attended the hearing despite being granted exemption by the court from personal appearance.

Maryam Nawaz also submitted plea seeking to change exemption dates from December 5 to January 5, 2018.
Nawaz Sharif is nominated suspect in references regarding Avenfield properties, Azizia Steel Mills and Flagship Investment, while Maryam Nawaz and her husband Captain (r) Safdar are nominated in reference regarding Avenfield properties alone.

The former PM was indicted by the accountability court in the court on November 8 in all three corruption references separately. However, Nawaz denied all the charges pleading not guilty, saying that the proceeding was initiated on political basis.

In late July the Supreme Court sacked Sharif following an investigation into corruption allegations against his family, making him the 15th premier in Pakistan's 70-year history to be ousted before completing a full term.
The allegations against the prime minister stemmed from the Panama Papers leak last year, which sparked a media frenzy over the luxurious lifestyles and high-end London property portfolio owned by his family.