Last Updated On 22 November,2017 07:05 pm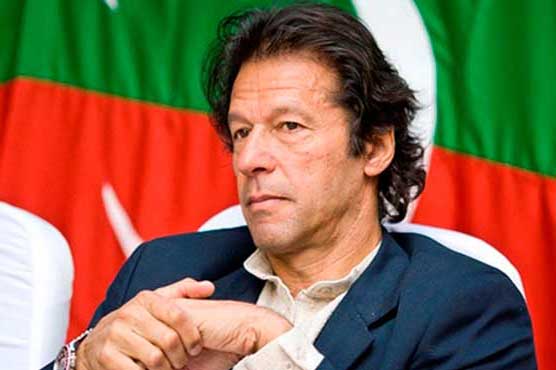 PTI chief expressed his views while talking to media in Kohat.
KOHAT (Dunya News) – Pakistan Tehreek-e-Insaf (PTI) Chairman Imran Khan has on Wednesday said that disqualified prime minister Nawaz Sharif deceived the courts as well as the people.
PTI chief expressed his views while talking to media in Kohat and said Nawaz Sharif looted money from Pakistan and sent it abroad illegally. Imran Khan remarked that he bought London flat in 1984 worth six million when he was number one all-rounder in the world.
Khan claimed that he submitted 60 documents regarding his money trail in the apex court whereas Nawaz failed to produce even one. Imran also affirmed that he did not hold any public office when he purchased the property, and that is the reason why he is not answerable.
Imran Khan also talked about the Election Act 2017, and said those 160 Members National Assembly (MNAs) should be ashamed of themselves who helped Nawaz Sharif in retaining his party post and saved him from ouster.
PTI chairman claimed that people of Pakistan will let everyone know whether the change has come or not in next general elections. He commented that Nawaz asked in Abbottabad about Khyber Pakhtunkhwa's (KP) progress.
The ousted premier was addressing the people without using a bulletproof glass, and that itself proves the change and progress made by KP, Imran maintained.