Last Updated On 12 November,2017 02:02 pm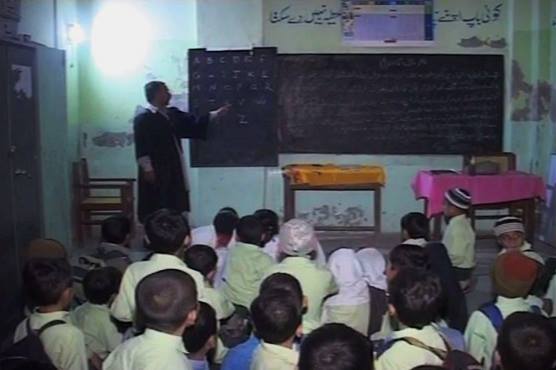 Located in the heart of Quetta, a primary school lacking power supply owing to the negligence of authorities is forced to light up its classrooms with the help of battery powered torch-bulbs. Photo: Dunya News
(Dunya News) – While the authorities have cut short the three-month-long vacations by 15 days in a bid to improve the quality of education in Balochistan, no actions have been taken to facilitate schools with basic necessities like gas, electricity and water yet.
Located in the heart of Quetta, a primary school lacking power supply owing to the negligence of authorities is forced to light up its classrooms with the help of battery powered torch-bulbs. But the unfortunate tale of the school's ordeal doesn't end here.
Due to the number of students that exceeds the capacity of classrooms, students and teachers both are found complaining.
---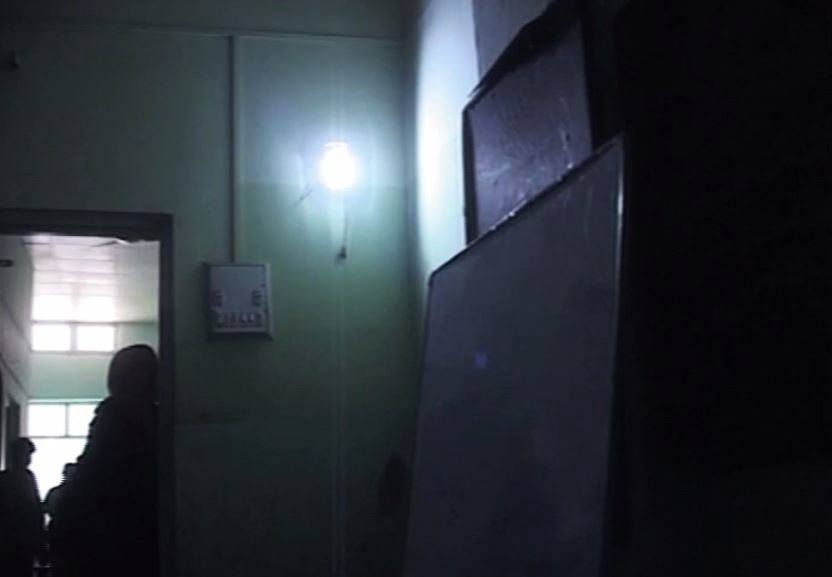 Owing to the negligence of the authorities the students are forced to study under battery powered torch-bulbs. Photo: Dunya News
---
Talking to Dunya News, the teachers of the school said that the cutting short of winter vacation is not a solution to the poor quality of education that needs to be improved, and the authorities should deliver to provide the school with basic facilities.
The parents of the government school's students say that the promises made by the authorities about extending the educational budget by 26 percent to 30 percent appear to be false when no physical developments are seen.
For more on this, watch a report by Dunya News below.
---
---