Last Updated On 11 November,2017 06:37 pm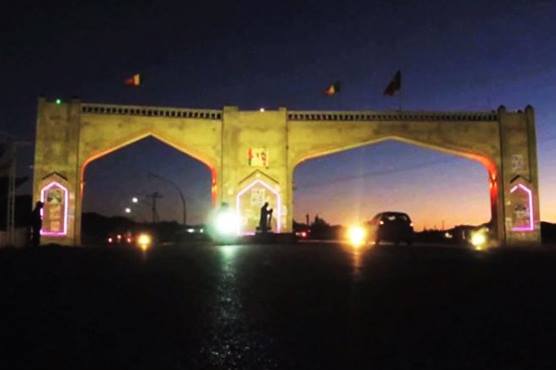 While its residents were deprived of basic facilities up until a few years ago, Kalat Khaliqabad is now progressing because of the developments being carried out by the authorities. Photo: Dunya News
(Dunya News) – Located at a distance of 80 km from Quetta is the Khaliqabad area of Kalat, the residents of which were deprived of basic facilities up until a few years ago. But the historic city of Balochistan is now progressing because of the developments being carried out by the authorities who are determined to deliver.
Five beautiful bus stops built on Quetta-Karachi road while keeping up with international standards along with other advancements being made are a proof of the better days that are finally arriving in the city.
The ongoing infrastructural development in Kalat's Khaliqabad is evidence that the elected representatives of the area as well as the political and tribal authorities are resolute in bringing prosperity to their people.
While 221 primary, middle and high schools have been built for the children of the locality, a polytechnic college and Balochistan Residential College along with four other institutions have also been established. Twenty-three health centres, a government hospital with 50 beds, and a trauma centre are also facilitating the public with free healthcare.
Basic civic facilities are a right of every Pakistani, and so, while encouraging their elected representatives, the people of Balochistan should also put in their efforts for the development of their areas.
For more on this, watch a report by Dunya News below.
---
---