Last Updated On 10 November,2017 05:16 pm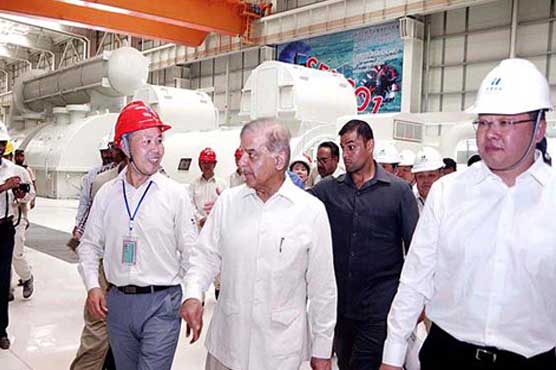 Labourers built the entire Sahiwal Coal Power Plant in a record 22 months.
ISLAMABAD (Web Desk) – In a move to overcome ongoing power outages in the country, Chief Minister of Punjab (CM) Shehbaz Sharif on Friday said that Pakistan Muslim League-Nawaz (PML-N) government made history by completing energy-related projects rapidly.
According to The Economist, labourers built the entire Sahiwal Power Plant in a record 22 months, a year faster than is typical.

"Even at home we don't work this hard," says the chief engineer of the Chinese power company that operates Sahiwal, describing how floodlights were hung from cranes so construction could continue through the night.

Punjab CM said, "We will remove the darkness from Pakistan."

The Economist further stated a shortage of generation was just one of the electricity market's woes. Yet inefficiency and theft lead to the loss of about 18% of the power generatedone of the reasons why industry ends up paying such high tariffs.
"Much of the new power comes from private coal-fired plants like Sahiwal, built by Chinese firms as part of a $38bn investment in the power sector under a joint development scheme called the China-Pakistan Economic Corridor (CPEC)," it added.