Last Updated On 26 October,2017 11:44 am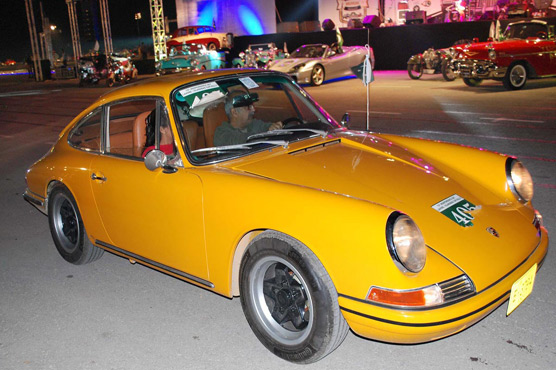 Originating from Khunjrab, the rally entered Islamabad this week and is scheduled to culminate at Gwadar covering more than 3000 km. Photo: OINN
(Web Desk) - A motor rally to commemorate the 70th year of Independence was inaugurated on Sunday at the Mazar-e-Quaid in Karachi.
Originating from Khunjrab, the rally entered Islamabad this week and is scheduled to culminate at Gwadar covering more than 3000 km.
With more than 300 jeeps, 500 bikers and 150 vintage vehicles, drawn from 23 motor clubs from across the country, the rally on its way from the north to the south will pass through Gilgit, South Waziristan, Quetta and Karachi, finally concluding at Gwadar.
---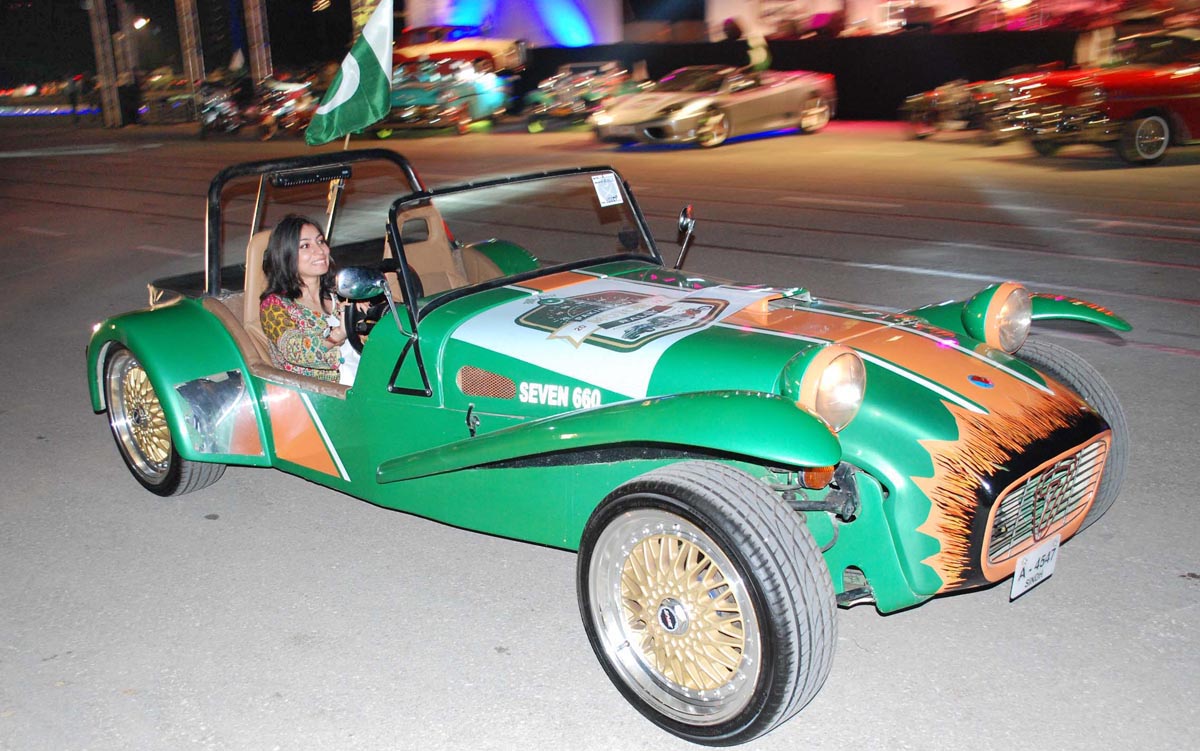 A girl drives a car while taking part in the Pakistan Motor Rally held under the auspices of Pakistan Army to commemorate the 70th year of independence. Photo: OINN
---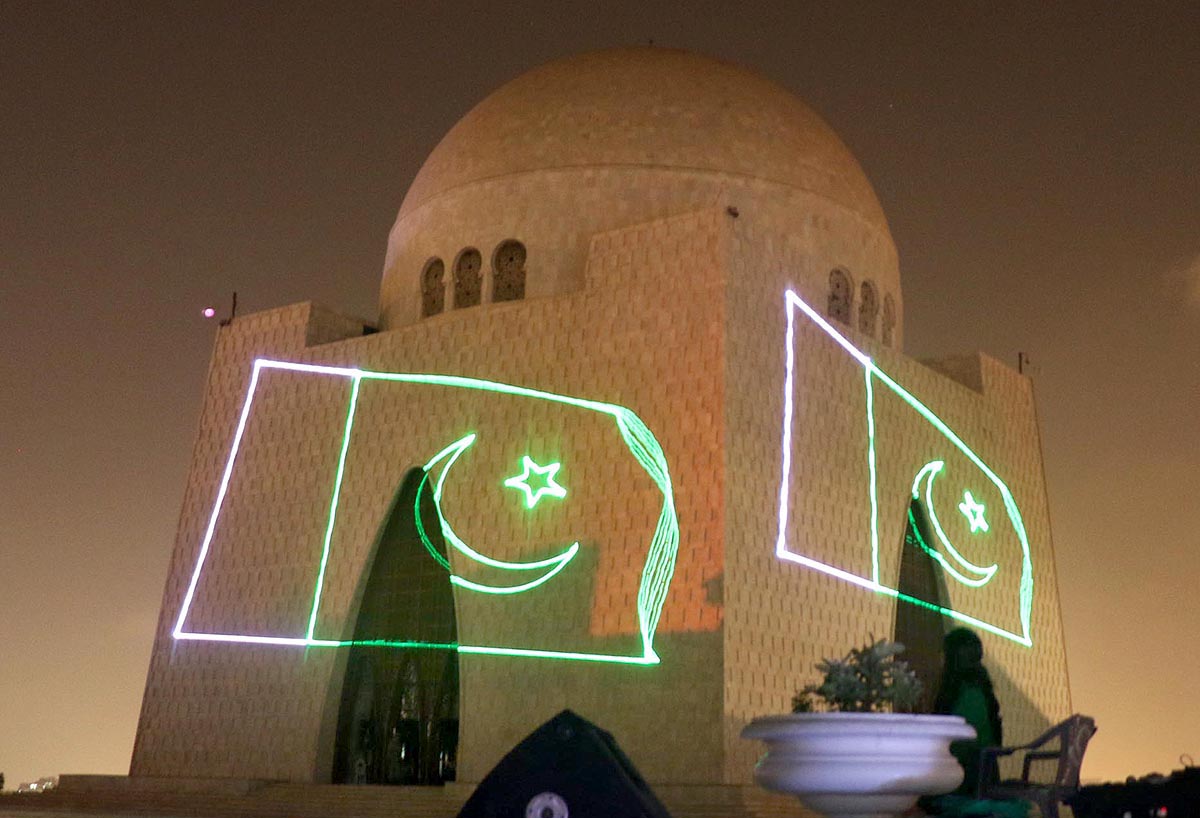 A beautiful view of 3D lights being projected on Mazar-e-Quaid during the Motor Rally 2017. Photo: OINN
---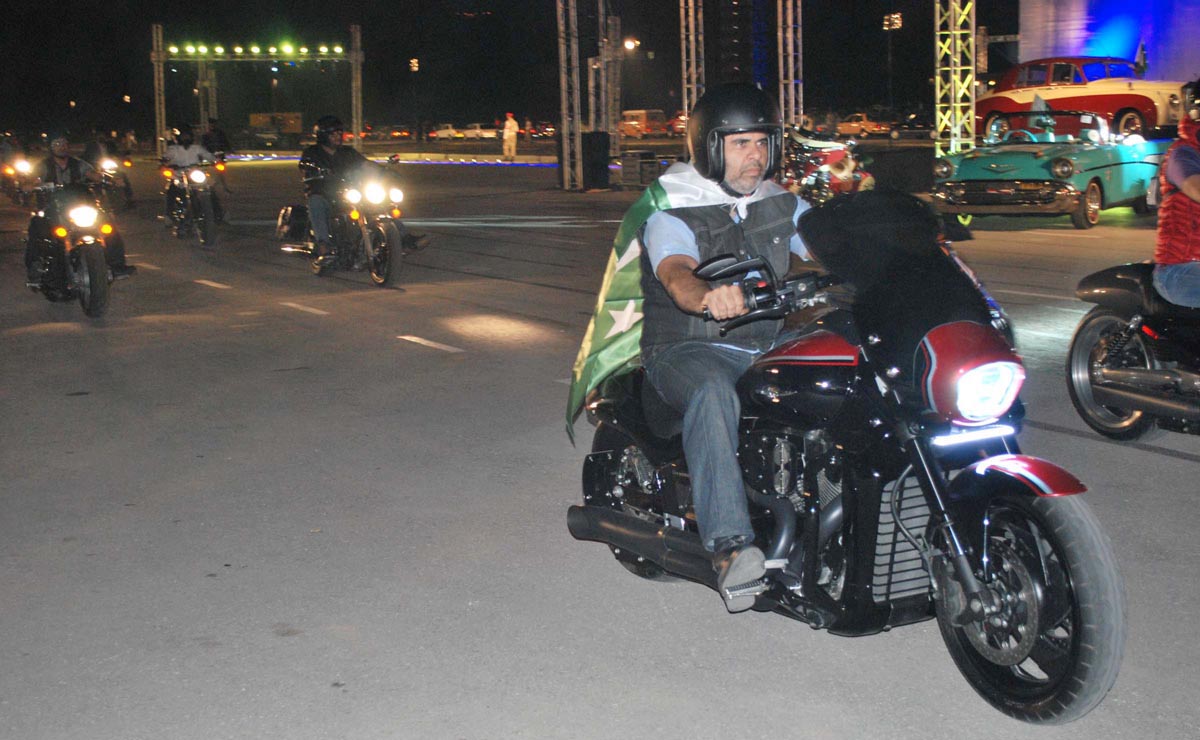 Participants drive motorbikes during the Pakistan Motor Rally held to commemorate the 70th year of independence. Photo: OINN
---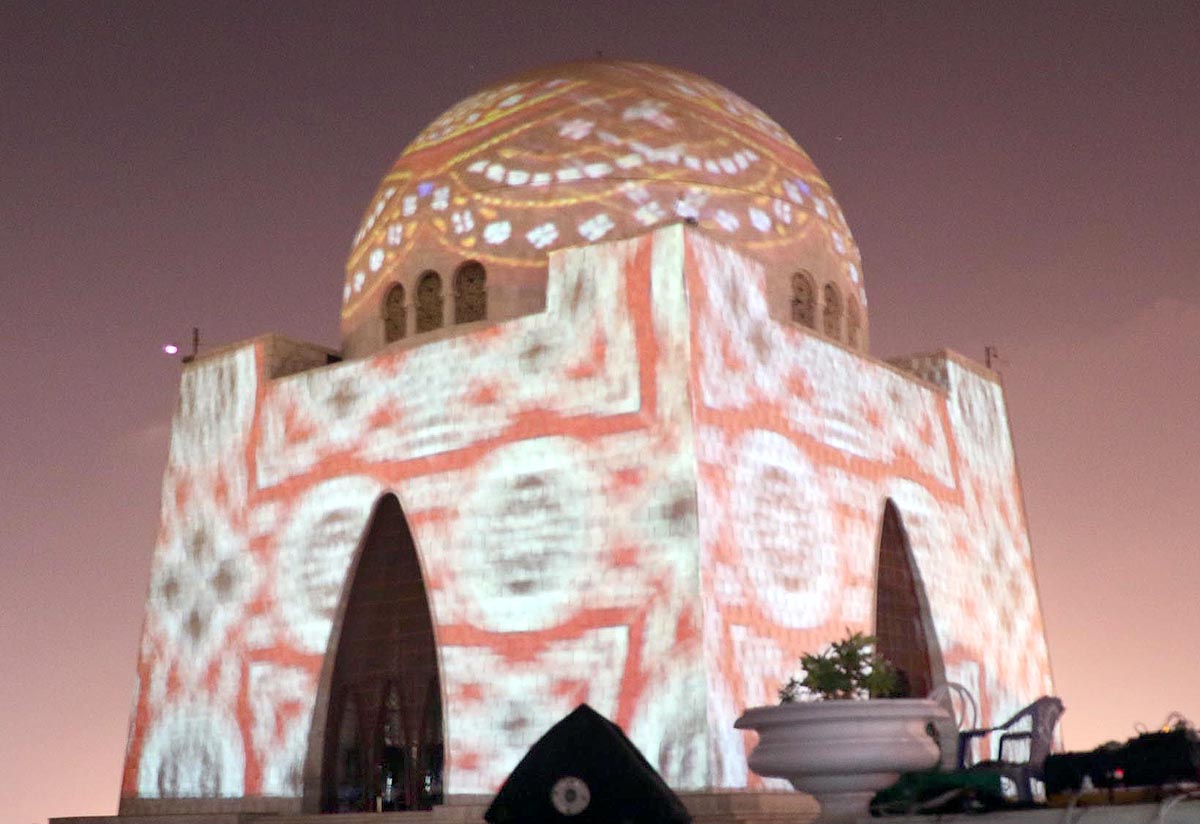 A view of 3D lights being projected on Mazar-e-Quaid in Karachi during the Motor Rally 2017 launched in connection with the 70th Independence Day. Photo: OINN
---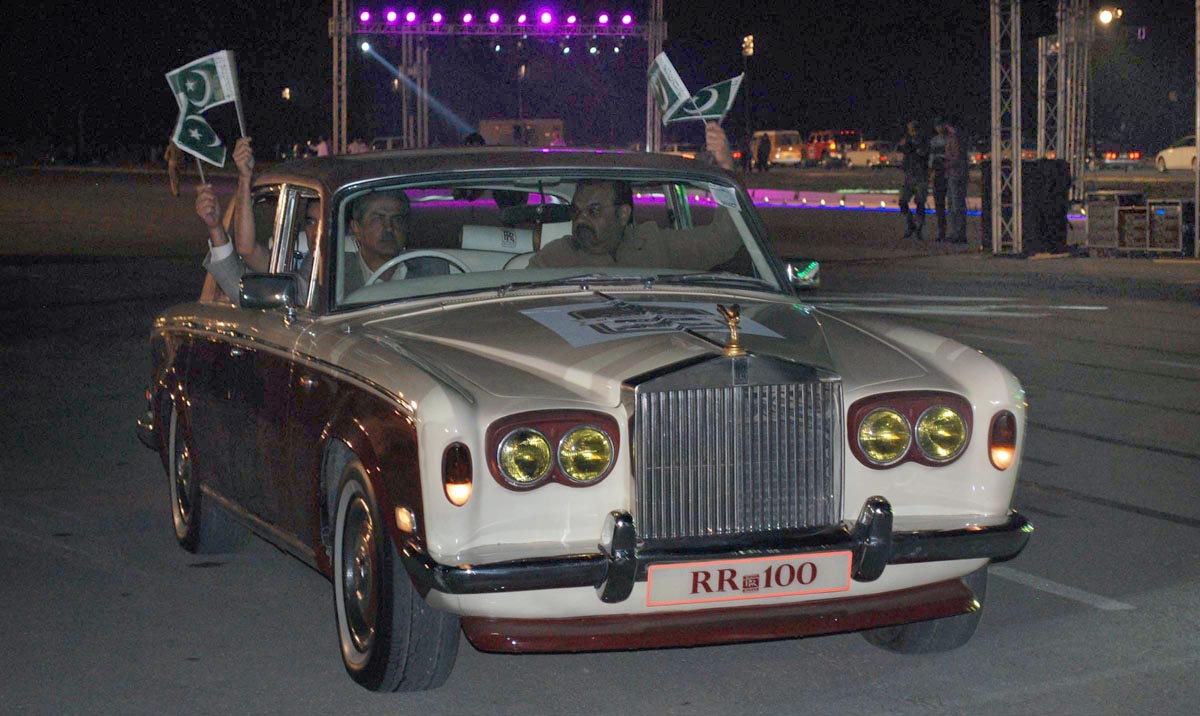 Participants ride a vintage car during the Pakistan Motor Rally 2017. Photo: OINN
---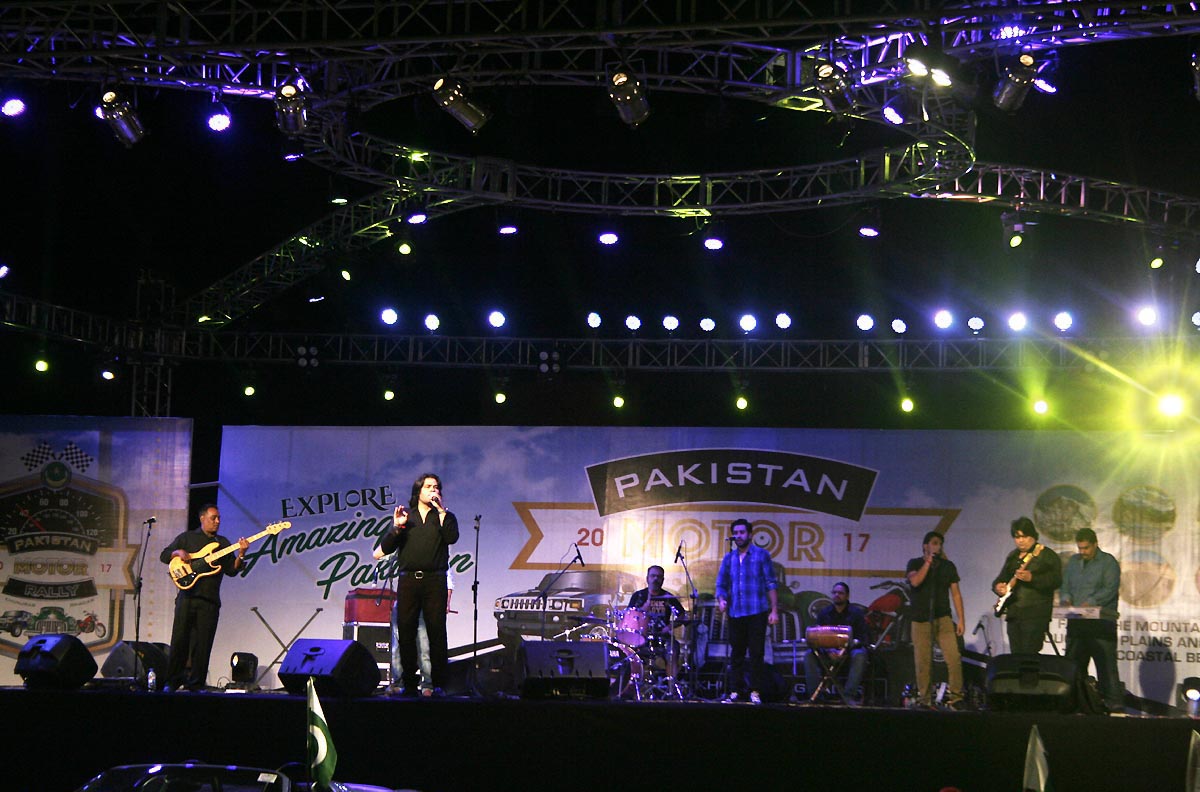 Renowned singer Shafqat Amanat Ali performs during the Pakistan Motor Rally held to commemorate the 70th year of independence. Photo: OINN
---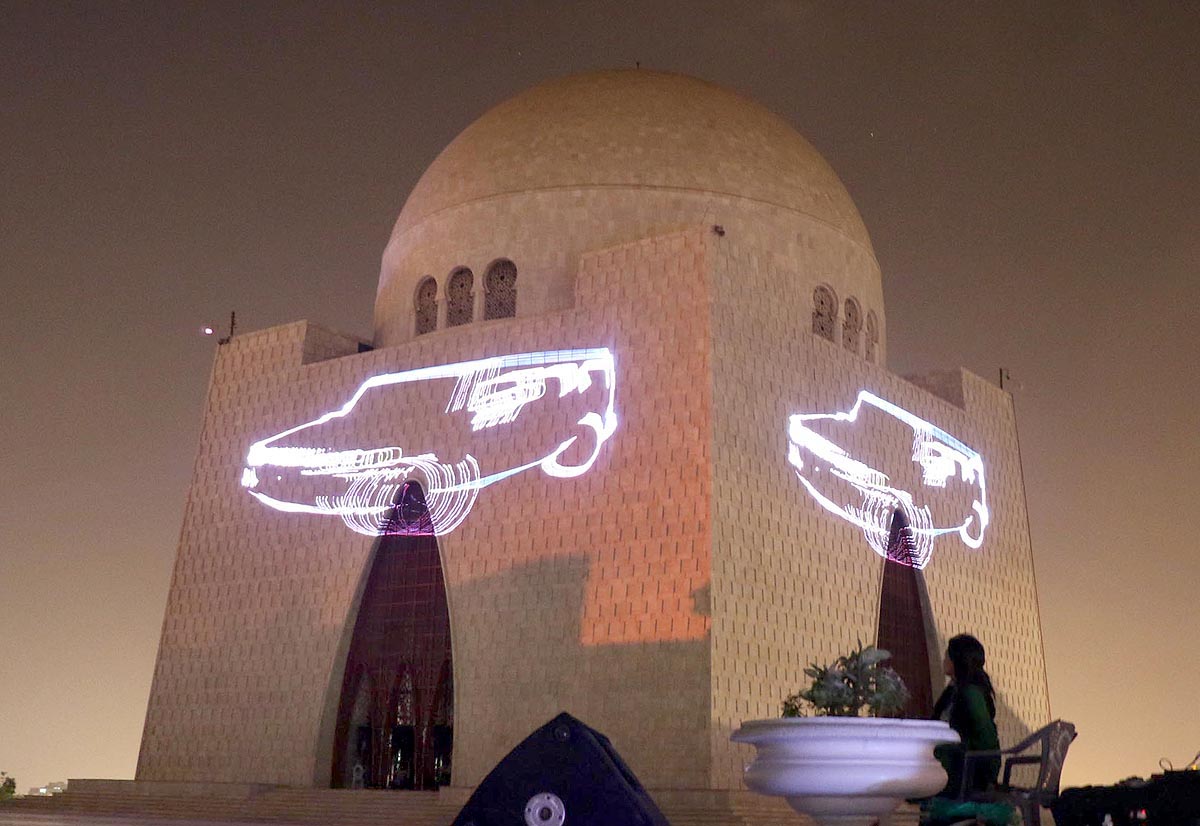 A 3D vehicle being projected on Mazar-e-Quaid during the Motor Rally 2017. Photo: OINN
---