Last Updated On 25 October,2017 01:43 pm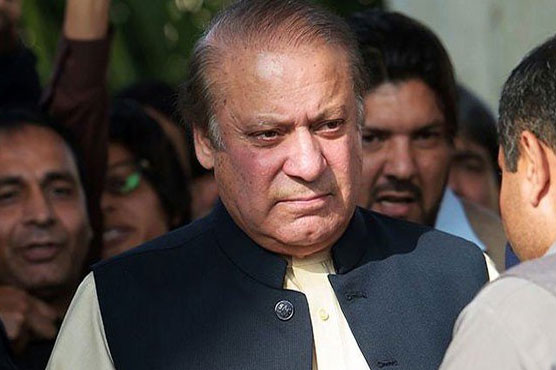 The petition has made Chairman NAB and accountability court judge as parties in the case.
ISLAMABAD (Dunya News) – Ousted prime minister Nawaz Sharif on Wednesday has challenged separate indictments by accountability court in Islamabad High Court (IHC).
Asif Kirmani submitted the petition in the court on behalf of Sharif which adopts stance that separate indictments in three corruption references filed by National Accountability Bureau is against law therefore; the indictment should be conducted while merging the three references into one.
Sharif has requested court to bar accountability court from additional action until the cases are merged.
The plea maintains that the type, witnesses and accusations of all the three cases are alike however; the accountability court had rejected a similar petition in the past.
It went on to say that the constitution provides the right to fair trial and requested IHC to annul accountability court's indictment declared on October 19.
The petition has made Chairman NAB and accountability court judge as parties in the case.
On October 19, accountability court Judge Mohammad Bashir indicted Sharif in the Avenfield Properties and Al-Azizia Company references in absentia while charges against Maryam Nawaz Sharif and her husband, retired Captain Muhammad Safdar were framed in the Avenfield reference in their presence.
The very next day, the ex-premier was indicted in a reference related to Flagship Investments and other offshore companies.
The Sharif family while denying the charges has entered a plea of not guilty.
Sharif's political future has been in doubt since July when the Supreme Court sacked him following an investigation into corruption allegations against his family, making him the 15th premier in Pakistan's 70-year history to be ousted before completing a full term.
The allegations against the prime minister stemmed from the Panama Papers leak last year, which sparked a media frenzy over the luxurious lifestyles and high-end London property portfolio owned by his family.
--- with inputs from AFP