Last Updated On 20 October,2017 09:44 am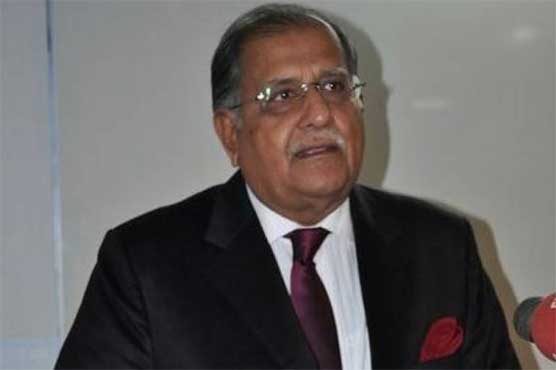 Riaz Pirzada said there are cases on Nawaz so his brother Shehbaz Sharif should lead PML-N
ISLAMABAD (Dunya News) – Federal Minister for Inter-Provincial Coordination Riaz Hussain Pirzada criticised his own political party on Thursday saying there are cases on Nawaz Sharif which is why his brother Shehbaz should lead PML-N.
It can be inferred from his talk that Shehbaz Sharif should be made PML-N president to replace Nawaz Sharif who is suffering from corruption allegations. PML-N had voted Nawaz as party head after constitutional amendment and electoral reforms. It should be noted that Accountability court on Thursday indicted the ex-prime minister, his daughter Maryam Nawaz, and son-in-law Capt (retd) Safdar in the National Accountability Bureau's (NAB) corruption references against them.
Addressing to Meet The Press event in Islamabad, Pirzada said it is important to list right as right if PML-N is to be kept alive. He lambasted the policies of the ruling party saying there is no justice in the society instead "only corruption".
He commented on the 'failure' of institutions to scrutinise terrorists in the national assembly, hinting at the alleged IB report which lists 37 lawmakers closely related with terrorist organisations. "If parliamentarians have been declared terrorists then what does the US highlighted wrong," he asked.
The PML-N leaders expressed grief on the presence of "suspected terrorists' in the parliament, and came up with a possibility of US drone strike on the parliament. He said he cannot refute any report and recalled how the governments of past have been overthrown on the allegations of corruption.
Pirzada demanded of equal justice for all in the country and requested state's institutions to achieve so. He criticised the idea of making early caretaker setup in the country and revised the constitutional roles of the institutions. He lauded the role of media person Arshad Sharif for "revealing the names of terrorist suspect MNAs".
"I will side with PML-N if it provides justice to me. If the courts do so then I will be thankful to them," he concluded.