Pakistan pledges financial assistance for hurricane-hit Caribbean countries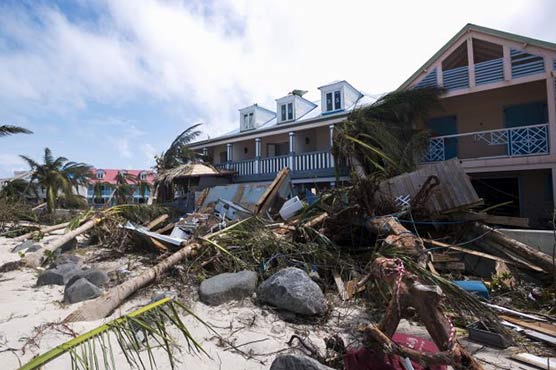 The Caribbean region was recently hit by two Category V hurricanes
ISLAMABAD (APP): As an expression of support and solidarity from Pakistan with the Caribbean countries devastated by Hurricanes Irma and Maria, Prime Minister Shahid Khaqan Abbasi Saturday pledged a financial assistance of US $ 200,000 each to Antigua and Barbuda, Dominica and Saint Kitts and Nevis.
The Caribbean region was recently hit by two Category V hurricanes that caused widespread destruction and damage to lives and property across the region with Antigua and Barbuda, Dominica and Saint Kitts and Nevis as the worst affected.
The hurricanes killed 27 people and destroyed 80% of the buildings in the small island nation of Dominica. In Barbuda, 90% of the buildings were destroyed and all of its population was shifted to neighboring Antigua. Similar damages have been reported in Saint Kitts and Nevis.
Pakistan has good, cooperative relations with the 14-member Caribbean Community (CARICOM) nations and has forged excellent cooperation in several multilateral settings including the United Nations. The government and the people of Pakistan share the grief of the victims, and pray for the early recovery of the affected region, said a Foreign Office statement.