Last Updated On 11 October,2017 11:39 pm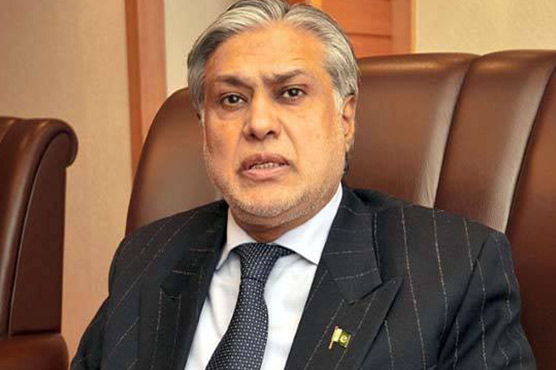 At least 200 personnel of capital police and Frontier Corps have been deployed for security
ISLAMABAD (Dunya News) – Ishaq Dar is to appear for another hearing of assets beyond means case in an accountability court on Thursday.
According to the details, statements of another two witnesses are to be recorded today.
---
NAB readies 28 witnesses in assets beyond means case against Ishaq Dar
---
At least 200 personnel of capital police and Frontier Corps have been deployed for security.
Witnesses include members of the Joint Investigation Team, formed by the top court earlier this year in corruption cases against the then premier Nawaz Sharif and his family.
The Joint Investigation Team was formed by the apex court in a verdict delivered on April 20th which concluded its findings in two months and filed a report early July.
---
Accountability court indicts Ishaq Dar
---
Following which, the five-member top court bench disqualified the then premier in the corruption reference.
In its verdict, the apex court had ordered filing of references against Nawaz Sharif, his family and relative and minister Ishaq Dar, proceedings of which were to be overseen by a judge.
In compliance to the order, the accountability bureau pursued cases against the former first family of Pakistan and Dar.
Dar earlier appeared before the accountability court earlier this week during which he was indicted and had denied the charges.