Last Updated On 10 October,2017 11:35 pm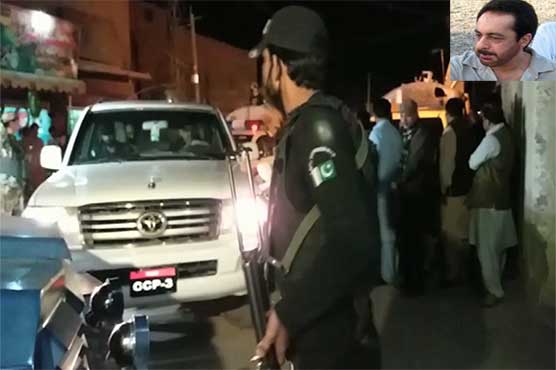 Different courts in Quetta and Sibbi have earlier granted bails to the ex-minister
QUETTA (Dunya News) – Former home minister Nawabzada Gazein Marri was arrested on Tuesday after he was released on order of Balochistan High Court following a previous arrest under Section 3 of MPO.
Reportedly, heavy contingent of police was deployed around city district jail ahead of high court's release order. High level police officials were present in the premises and an armoured vehicle was called to the court to shift the former minister.
According to the police, the ex-minister has another case against him which is why he was detained. However, Marri resisted the arrest before giving in to the additional deputy commission and assistant commissioner present in the premises.
The arrested former minister maintained that if there is another case against him, the personnel should arrest him infront of the media.
It should be mentioned here that different courts in Quetta and Sibbi have earlier granted bails to the ex-minister.