Last Updated On 04 October,2017 06:13 am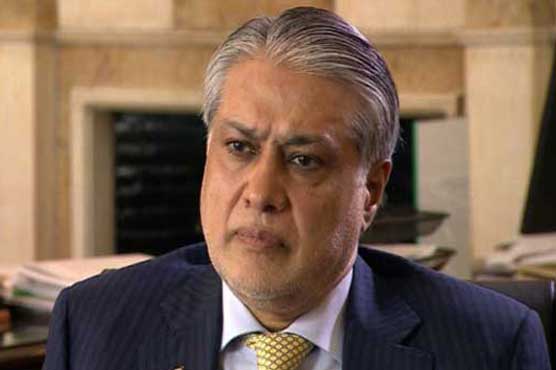 NAB court will record statement of two witnesses in assets beyond means case against Ishaq Dar.
ISLAMABAD (Dunya News) - Accountability court will formally start proceeding against Finance Minister Ishaq Dar in connection with a reference filed by NAB against him for possessing assets beyond known sources of income. Accountability court judge Muhammad Bashir will hear the case.
Two officers of private banks, Tariq Haved and Ashfaq Ali, will appear before the court as NAB witnesses to record their statements while two other witnesses will record their statement during the next hearing of the case.
The National Accountability Bureau (NAB) had filed a list comprising 28 witnesses in accountability court who would testify against finance minister Ishaq Dar in case over alleged assets beyond means.
Wajid Zia, additional director general of the Federal Investigation Agency who led the Joint Investigation Team proceedings against Nawaz Sharif's family earlier this year is among the witnesses. Reportedly eight officials of the accountability bureau are among the 28 listed.
Qaboos Aziz, sacked NADRA employee, representatives of Federal Board of Revenue, election commission, national investment trust, LDA and assistant commissioner Raiwind among other departments would testify.