Last Updated On 29 September,2017 06:58 pm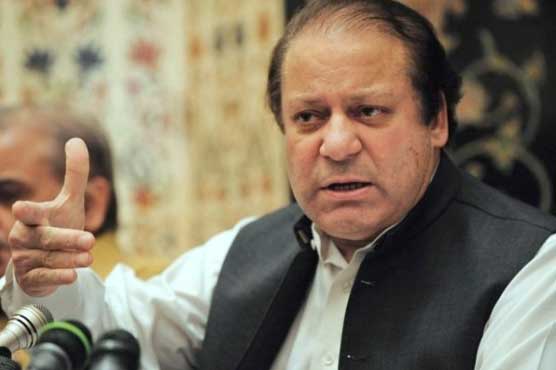 Ex-PM said he will only accept the verdict made by people to ensure sanctity of votes
LAHORE (Dunya News) – Nawaz Sharif said on Friday that the people behind conspiracy against him will soon be uncovered, adding that he will only accept the verdict made by people.
Talking to party workers in Lahore, the former premier claimed that the ruling Pakistan Muslim League-Nawaz (PML-N) only contributes in the politics of fair rule, not lies. He claimed to fight the war for the nation of 200 million against the conspirators.
Nawaz Sharif stressed on securing the sanctity of people s votes, adding that the conspirators will soon be exposed. The sanctity of votes will be restored and PML-N will succeed, he added.
While highlighting the achievements of PML-N government, he said the country has prospered in their rule. "Peace and progress have been ensured by combined efforts of all institutions. The defeat of terrorism brought prosperity in the country," he said.
He also mentioned that the medical condition of his wife Kulsoom Nawaz is better now after the surgery and she will soon be fully recovered. Ex-PM asked people to pray for her good health.
Meanwhile, PML-N is all set to appoint Nawaz Sharif as party head after the expected approval of Election Bill 2017 by National Assembly (NA) session on October 2. Formal approval to the bill will be given by President Mamnoon Hussain on the same day if it is passed by lawmakers.