Last Updated On 26 September,2017 11:38 pm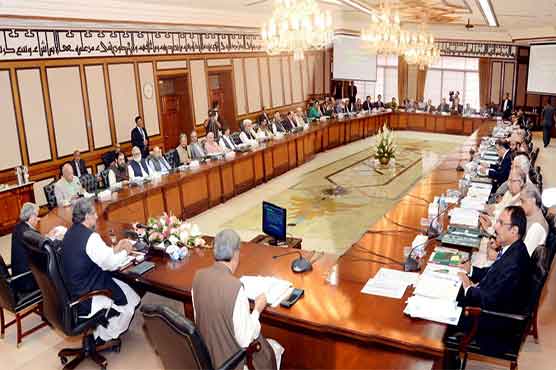 Federal cabinet praised PM Shahid Khaqan on presenting Pakistan's stance in UN General Assembly
ISLAMABAD (Dunya News) – Federal cabinet approved the five-year lease for Sandak copper and gold project in a meeting held on Tuesday.
PM Shahid Khaqan Abbasi chaired the meeting of federal cabinet today where the members praised him for rightly presenting Pakistan s stance in the United Nations General Assembly (UNGA) during last week. It was also clearly stated that the United States (US) should acknowledge the sacrifices made by Pakistan in its fight against terrorism.
The members of cabinet disapproved and condemned the atrocities on Kashmiris and Rohingya Muslims. Raising of voice for the right of self determination for people in occupied Kashmir in UNGA session was acknowledged.
During his briefing to the cabinet members, PM said he met foreign leaders and made it clear that the state wants bilateral relations with every other country on the basis of equality.
Secretary of electricity told cabinet that 11,500 megawatts will be added till June, 2018. He vowed that power outages will end during November.