Last Updated On 25 September,2017 11:19 pm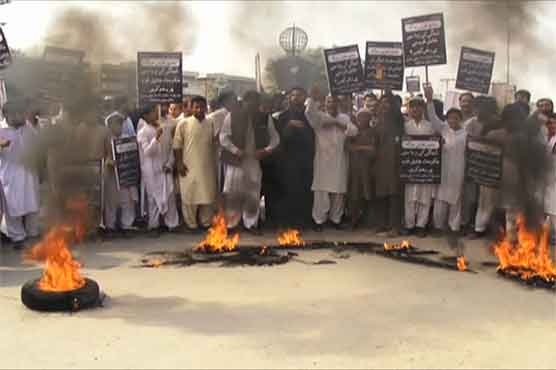 People came out on roads to protest against inadequate arrangements against dengue
PESHAWAR: (Dunya News) – The death toll from dengue fever on Monday reached 34 as one more fell prey to dengue. People came out in protests against the government over inadequate arrangements against the deadly virus and failure to provide the survivors of the victims with relief cheques, reported Dunya News.
The people in Tehkal protested against the government as the grand jirga belonging to Khalil tribe blocked University Road for all traffic.
There was complete traffic jam on University Road causing trouble to the common citizens. The citizens also clashed with the protestors on the occasion but the police controlled the situation.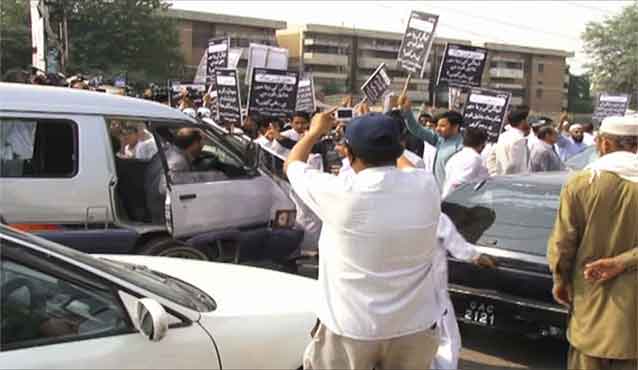 The protest was also attended by leaders of various political parties. The protestors said that 34 people were dead while several were still lying helpless at the hospitals but the government was doing nothing. The protest was also attended by Jamaat Islami (JI) leaders, despite their party being a major player in the ruling coalition of the province. These leaders came down heavy on their government.
The protestors warned that protest will be held outside Chief Minister House next week if their demands weren't met. They peacefully dispersed later on.