Last Updated On 25 August,2017 12:15 pm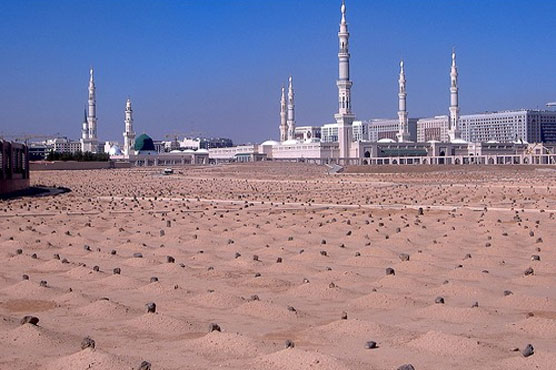 The pilgrims died of natural causes in Saudi Arabia.
RIYADH (Daily Dunya) – At least 26 Pakistani Hajj pilgrims who died of natural causes in Saudi Arabia were buried by the authorities.
According to Ministry of Religious Affairs, the pilgrims were buried in Makkah's Jannat al-Mu alla and Madina's Jannat al-Baqi' after their relatives permitted the move.
The deceased include both males and females. Seven of the pilgrims were earlier identified as Shani, Abid Hussain Khan, Muhammad Hafeez-ur-Rehman, Muahmmad Tanzeem, Fareed Khan, Zeenat and Ata Muhammad.
The pilgrims were the residents of Peshawar, Mianwali, Karachi, Gujranwala, Islamabad, Sargodha and Dera Ghazi Khan.