Last Updated On 24 August,2017 10:51 pm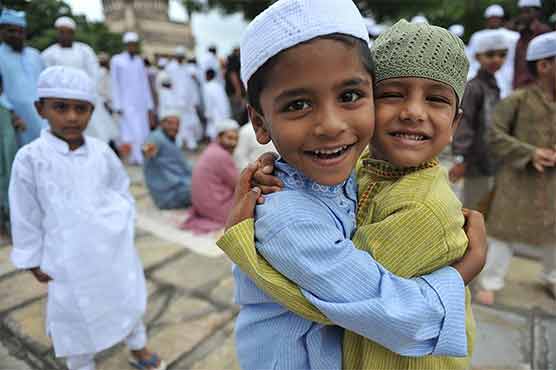 Interior ministry issued the notification today
ISLAMABAD (Dunya News) – Government has announced four holidays in connection with Eid-ul-Azha, a notification stated that was released on Wednesday.
Interior ministry issued the notification today according to which September 1st to September 4th are holidays across the country.
Pakistan is to celebrate Eid-ul-Adha on September 2nd.
Central Ruet-e-Hilal Committee convened a moon-sighting session on Tuesday (August 22) and announced that Zil-Hajj moon was not sighted.
The committee announced that September 2nd, 2017 will mark Eid-ul-Adha in Pakistan.
---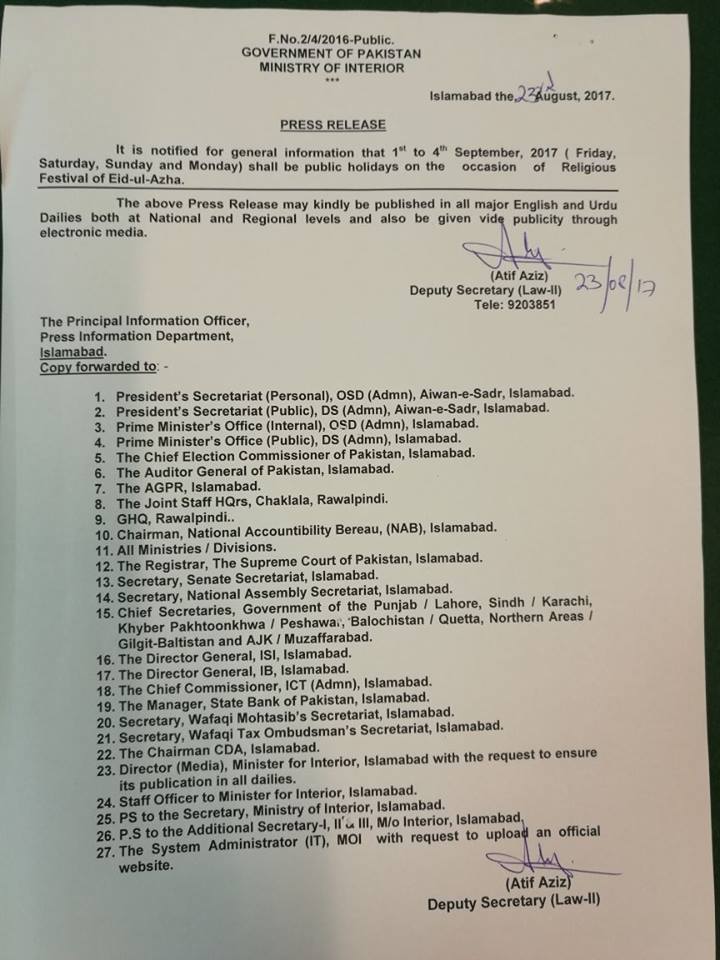 Photo: Official notification from the government
---