'USD 35bil debt taken in four years, 1mil people unemployed'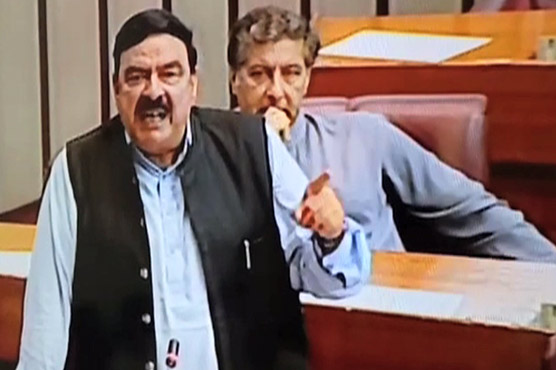 Sheikh Rasheed accused newly appointed PM Shahid Khaqan Abbasi of bringing expensive LNG project
ISLAMABAD (Dunya News) – One of the three opposition's candidate for premiership in National Assembly voting, Sheikh Rasheed, said in his address that PML-N government took debt worth USD 35 billion while 1 million people went unemployed.
The PTI and PML-Q backed nominee accused the newly appointed PM Shahid Khaqan Abbasi of bringing the most expensive LNG project. He challenged the former minister for petroleum and natural resources to come on any channel for debate. "Parliament is dismissed after every two years in Japan," he claimed.
He congratulated Abbasi of winning the overwhelming majority of 221 votes, noticed the premier didn't talk about foreign policy in his NA address, and criticised the ruling government for raising the national debt.
Rasheed thanked PTI Chairman Imran Khan and PML-Q's Pervez Elahi for their support. "I am hopeful that your 45 days as PM will bring positive changes," he said to Abbasi.
Talking about the government, Awami Muslim League (AML) chief accused former Finance Minister Ishaq Dar of interrupting the completion of his hospital and college. He admitted that being in opposition is easier than in government.