Last Updated On 30 July,2017 04:24 pm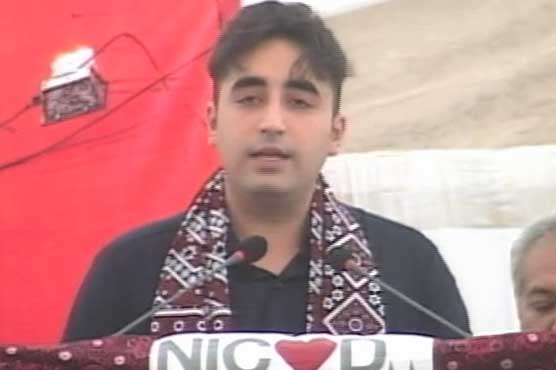 Bilawal Bhutto Zardari delivered his speech after inaugurating NICVD Centre in Larkana.
LARKANA (Dunya News) - Pakistan Peoples Party (PPP) Chairman Bilawal Bhutto Zardari on Sunday said the PPP believes that accountability must be impartial and exhaustive.
Addressing a gathering after inaugurating NICVD Centre in Larkana, Bilawal said it is time for us all to put Pakistan first and ourselves later.
He remarked that Nawaz Sharif's disqualification by Supreme Court in the Panama Papers case poses no threat to either the parliament or to the democracy.
---
WATCH VIDEO:
---
Earlier in his statement after the Supreme Court's judgment in Panama Papers case on Friday, Bilawal stressed that PPP has always supported democracy, Parliament and State institution and will continue to do so.
"We hope the verdict will help in deterring corruption in high place," he said,
The PPP will, in consultation with others parties in the opposition, field candidate for the office of the Prime Minister, he added.
He further stated that PPP believes in across the board accountability of all sections of societies and calls upon the parliamentary committee on accountability to urgently draft appropriate legislation to ensure across the board accountability.