Two killed, over dozen wounded in explosion near Arfa Karim Technology Park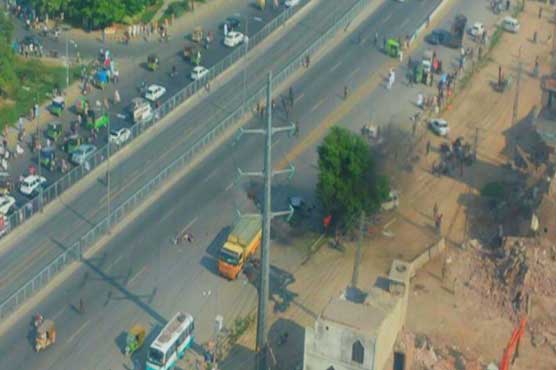 Rescue teams have been dispatched for the site
LAHORE (Dunya News) – An explosion was heard in vegetable market near Arfa Karim Technology Park on Monday and initial reports suggest that four persons were killed and 18 wounded.
Reportedly, a vehicle that was being driven in violation of traffic rules at the site, exploded and it is yet to be ascertained that whether there were explosives planted in it.
---
Watch video report:
---
State of emergency has been imposed in nearby hospitals and all 18 injured have been shifted to General Hospital.
The technology house is being evacuated as per reports. According to Operations Wing Director General of Police, personnel have not confirmed the nature of blast as yet.
Malik Muhammad Ahmed Khan, spokesperson for the Government of Punjab has reported in an exclusive talk with Dunya News that at least four to five persons are critical but all resources are being utilised at General Hospital for their medical treatment.
However, he further said that it is too soon to brand the explosion a terror attack. Agencies concerned would let out the details once they collect evidence and examine the site, he added.
---
This is a breaking story and details are to be added as developments surface. However, the reportage over developing stories often is retractable.