Last Updated On 15 July,2017 11:31 pm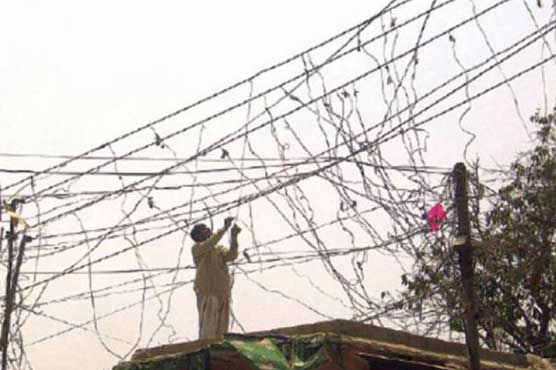 The theft was around 5.5pc in the winters but in summers it has risen to 21pc
LAHORE: (Daily Dunya) – Power theft rose to new levels in Lahore Electricity Supply Company (LESCO) as soon as the summer season set in. From 5.5% during the winters, the power theft has surged to 21% as millions of units were lost in the lines, reported Daily Dunya.
According to the statistics obtained by Daily Dunya, the technical faults and line losses amounted to only 5.5% in February this winter when LESCO received 1.21 billion units from the national grid, out of which 1.145 billion units were billed while 65 million were lost in the system.
When the temperatures rose a bit in March and electricity usage increased slightly, the line losses immediately rose to 13% as 193 million units out of the total 1.47 billion could not be billed. In April, the line losses increased to 14%; in May, 15.60% and in June to 21%.
In June, LESCO received 2.20 billion units from the national grid but could bill only 1.865 billion out of them.
It is pertinent to mention here that line losses remain almost the same in all seasons but the ratios change due to the power theft, causing losses worth billions of rupees every year to LESCO.
LESCO authorities say that system is being improved and power theft is also being curbed. They claimed that the power theft will drop significantly in the years to come.