Last Updated On 11 July,2017 08:36 am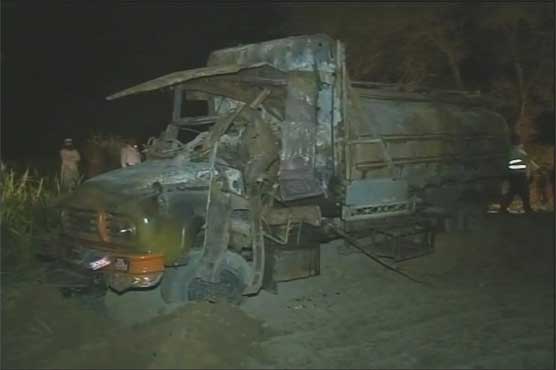 A case has been registered against oil tanker driver, conductor and owner of the illegal oil agency.
VEHARI (Dunya News) – According to details, fire broke out in an illegal oil agency situated in a village 20 kilometres from Vehari during filling of petrol in two oil tankers on Monday.
The fire completely destroyed the oil agency and oil tankers and also engulfed nearby houses. Rescue teams reached the spot and brought the fire under control. No loss of life was reported in the incident.
Meanwhile, police have registered a case against driver and conductor of the oil tanker and owner of the illegal oil agency.