Last Updated On 27 May,2017 01:46 pm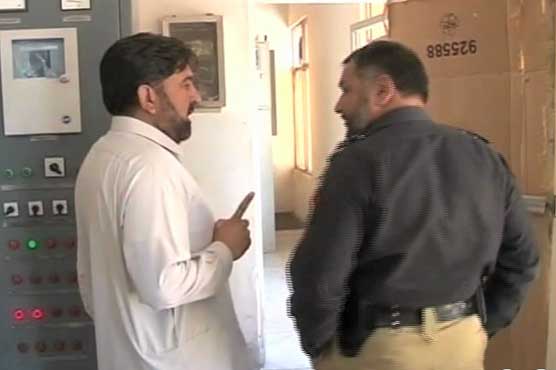 PESCO spokesperson accused Fazal Elahi of provoking hooliganism among people.
PESHAWAR (Dunya News) – The spokesperson of Peshawar Electricity Supply Company (PESCO) has Saturday expressed the helplessness of the institution, and said Khyber Pakhtunkhwa (KP) government is behind the attack that was carried on the Rehman Baba grid station by Pakistan Tehreek-e-Insaf (PTI) Member Provincial Assembly (MPA) Fazal Elahi and his followers.
The spokesperson also accused provincial lawmaker Fazal Elahi of provoking hooliganism among people. The PTI MPA could not still be arrested after the attack, and police are also doing nothing in the matter.
After yesterday's attack, Fazal Elahi once again reached Rehman Baba grid station with companions and exchanged harsh arguments with the administration. Heavy contingents of police are also deployed at the grid station to control any unwanted incident.
It is worth mentioning here that protestors under the leadership of Fazal Elahi stormed into the grid station and turned on electricity supply to all feeders on Friday. Participants also held protest rally and chanted slogan of 'Go Nawaz Go' inside the grid station.
Speaking to media later, Elahi revealed that PESCO had assured residents that 20-hour long load-shedding would end soon but deplored that the matter had not been resolved yet.
Elahi also warned federation that if it did not ensure smooth provision of electricity to the masses of Khyber Pakhtunkhwa, they would get it themselves.