Last Updated On 26 May,2017 09:43 pm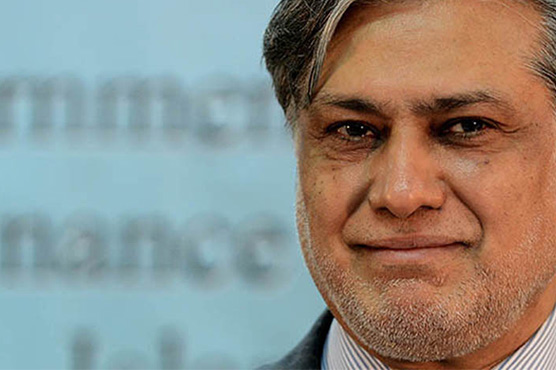 Here are the highlights of the federal budget for the financial year 2017-18
(Web Desk) – The budget laid out on Friday oozes trademark PML-N's approach of promoting the development agenda, which includes short-term and long term measures for macro-economic stability, curbing energy crisis, infrastructure development, expanding communications network and improving tax collection.
However, poor strata of society have also been given notable relief in a number of areas such as health, education, agriculture, salaries, daily life needs and public transportation. Punitive actions, on the other hand, have been suggested for non-filers, who are exempted for any tax relief.
Pakistan's economy grew by 5.28 % last year, highest growth rate recorded since last ten years. Total volume of the budget is Rs 4,778 billion. Some of the important highlights of the budget 2017-18 are as following:
Dealing with load shedding spectre
Mr. Dar announced an addition of 10,000MW electricity into the national grid in a bid to deal with the chronic load shedding issue. The minister announced the addition of another 15,000MW after the year 2020, claiming that it would enable Pakistan to export electricity.
Energy production and conservation
To end energy crisis, a mixture of energy solutions has been presented including dams, atomic energy, thermal energy, LNG, coal power, and other renewable energy resources. Mr. Dar announced an allocation of Rs. 21 billion for the long due 4,500 MW Diamer-Bhasha Dam. All in all, Rs. 120 billion have been reserved for energy projects.
Healthcare
Mr. Dar specifically emphasized the importance of providing clean drinking water vis-à-vis improving people's health. He named a Rs. 12.5 billion 'Clean Drinking Water for All' project, which he said reflected federal government's commitment for uplifting health standards. Overall, Rs. 17 billion have been allotted for clean drinking water. Moreover, he told the parliament that duty tax on the import of all kinds of medical equipments was removed, along with a 17% reduction in custom duty tax on the import of pharmaceutical and bio-tech products.
Education
In line with the PML-N government's vision 2025, Mr. Dar announced an allocation of Rs. 35.7 billion for the Higher Education Commission. Public expenditure on education as percentage to GDP was estimated at 2.3 percentage in FY 2016-17 as compared to 2.2 percentage of GDP in FY2015-14. This percentage would further increase in the fresh fiscal year. Moreover, households with less than Rs. 1.5 million annual incomes have been exempted from taxes of up-to Rs. 60,000 so they could support their children's education in a more congenial manner.
National highways
A staggering amount of Rs. 320 billion has been allocated for expanding communication and highways network across the country. Under construction Karachi-Hyderabad motorway is a case in point.
Railways
Mr. Dar proclaimed railways up gradation as an important priority in the government's development agenda. He went on to announce an imminent purchase of 75 new railways engines for which Rs. 42.9 billion have been allocated.
Development of Gwadar
The finance minister highlighted the importance of Gwadar as a cornerstone of CPEC projects in Pakistan. Accordingly, he told that Rs. 180 billion – aligned with other CPEC projects -- have been allocated for the development of the city. The Gwadar development plan envisages airport, roads, desalination plants, electricity and a 200-bed hospital.
Cigarettes
Punitive measures have been announced for the tobacco industry so as to discourage the injurious habit of smoking in the country. Mr. Dar reminded the Pakistan Tobacco Board that a 5 % withholding tax was reinstated on cigarettes, which would mean an immediate hike in cigarette prices.
Relief for the poultry sector
The budget is prominently benevolent for the poultry sector as the finance minister announced an alluring reduction in sales tax from 17 % to 7 % for poultry related machinery. At least 5 % regulatory duty has been removed. This has been done, according to the minister, to increase the prospects of more investment in the said sector.
Transportation
Better public transportation, being the linchpin of PML-N's manifesto, found a conspicuous mention in the minister's speech. A staggering Rs. 411 billion have been announced for modernizing transportation.
Budgetary allocations for the Special Areas
A total of Rs. 62 billion has been announced for special areas including Gilgit-Baltistan, Azad Jammu and Kashmir and Federally Administered Tribal Areas. It has been a 69 % increase when compared to previous allocation. The minister said that Rs. 26.9 billion have been allotted for the development of FATA, in line with the recently approved FATA reforms package.
Minimum wage
Minimum wage has been given a boost from Rs. 14,000 to Rs. 15,000. While the finance mister also announced a 10 % allowance apart from general increase in salary for all the public sector employees, including army men.