Last Updated On 26 May,2017 10:26 am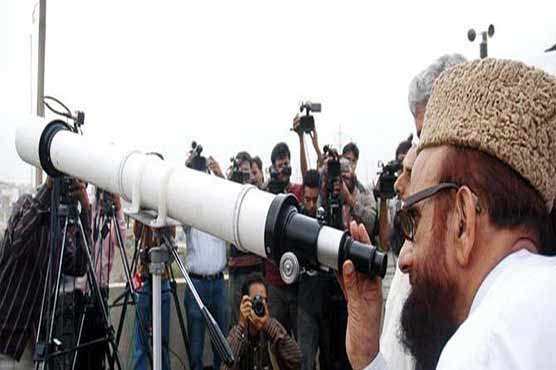 The meeting will be caired by Chairman Ruet-e-Hilal Committee Mufti Muneeb-ur-Rehman.
ISLAMABAD (Dunya News) - The Central Ruet-e-Hilal Committee will meet today (Friday) at the Ministry of Religious Affairs at 6:00 pm for sighting of Ramazan moon.
Chairman Ruet-e-Hilal Committee Mufti Muneeb-ur-Rehman will preside over the meeting.
The meetings of zonal and district Ruet-e-Hilal committees will also be held today at their respective headquarters for collecting evidences in respect of sighting or other wise of the Ramazan moon.
---
RAMAZAN IN SAUDI, UAE
---
On the other hand, the holy fasting month of Ramadan is due to begin in Saudi Arabia and the United Arab Emirates on Saturday.
The announcements came after religious authorities in the two Gulf Arab countries failed to sight the crescent moon on Thursday night, state media reported.
The Sunni mufti of Lebanon, Abdullatif Deryan, also announced that Saturday would be the start of Ramazan. There was no immediate announcement from other Muslim countries in the Middle East and North Africa.
During Ramazan, Muslims around the world abstain from eating, drinking and smoking from dawn to dusk. They break the fast with a meal known as iftar and before dawn they have a second opportunity to eat and drink during suhur.
Ramazan is sacred to Muslims because tradition says the Holy Quran was revealed to the Prophet Mohammed (PBUH) during that month. The Islamic month is followed by the feast of Eid al-Fitr.