Last Updated On 20 May,2017 07:28 pm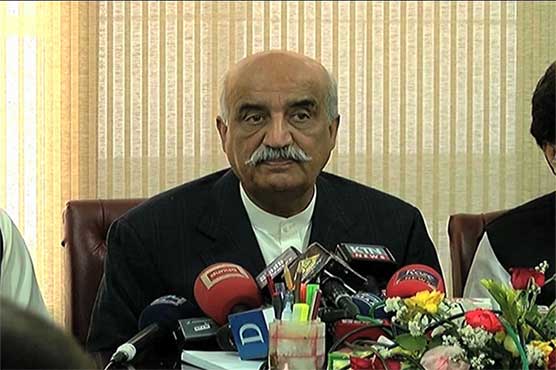 Opposition Leader criticised government saying PM Nawaz went to UN but didn't mention spy Kulbhushan
ROHRI (Dunya News) – Opposition Leader Khurshid Shah considered International Court of Justice's (ICJ) verdict on convicted Indian spy Kulbhushan Jadhav a failure of the PML-N government. He deemed it 'numbness' to not mention Kulbhushan Jadhav once at United Nations.
The PPP lawmaker held a media talk while attending the inauguration ceremony of a solar pumping station. He described ICJ's verdict as a defeat of Pakistan's foreign policy and government, expressing his doubts about Nawaz-Jindal meeting in Murree. He also argued that Bilawal Bhutto's demand of appointing a Foreign Minister was taken lightly but it proved to be his farsightedness. "Government has been completely ignoring the Foreign Ministry," he told.
While raising the issue of provincial divide, Khurshid Shah claimed that Nawaz-government would be responsible if any damage is done to the federation by creating hostility between small and large provinces. He said, "Nawaz Sharif ended all development projects for small provinces after coming to power."
He further reaffirmed about how the Qatari letter was rejected by all five judges of the Supreme Court bench. Opposition Leader called Interior Minister Chaudhry Nisar an 'innocent man' who raises voice when something happens in Sindh while keeps quiet in reaction to similar events in Lahore, Islamabad and elsewhere.
Shah said Nisar forgot Model Town incident, attacks on D-Chowk and PTI Chairman Imran Khan home while expresses anger on dispersion of PSP's protest using water cannon.