Last Updated On 19 May,2017 07:28 pm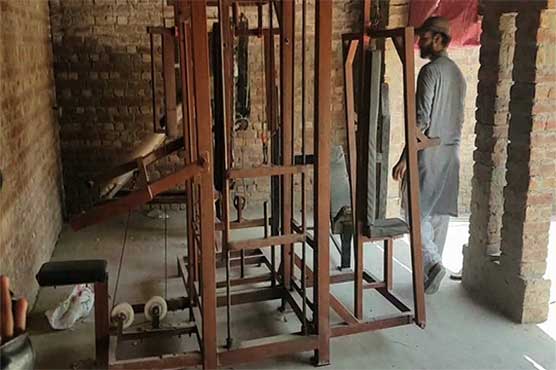 A number of students have dropped out of schools over the issue
SHEIKHUPURA (Dunya News) – Nearly two years after Pakistan's worst child abuse scandal was unearthed, another like scandal of presumably the same magnitude has come to light on Friday after a family raised voice against influential persons involved in child abuse in name of 'Kabbadi training'.
Reportedly, influential locals lure children in Ratti Tibbi village into training them to play Kabbadi for the country, at a gym that they own but in fact, subject them to sexual abuse and blackmail the families using their recorded footages.
Locals of the village have accused Rehman Gujjar, Sajjad Gujjar and Waqas Gujjar among other influential persons of the family of exploiting the aspiring Kabbadi players.
Sources have reported that a number of victimised families have migrated for the sake of their children. A case was lodged against the alleged criminals but police have failed to shoulder their duties, purportedly succumbing to influential persons' 'authority'.
It has further been reported that a number of students have dropped out of schools over the issue.
Owners of the gymnasium force the victims to execute dacoities among other crimes, sources added.
Earlier in 2015, a similar case was reported in Hussain Khanwala village among others in Kasur District where a gang involved in child abuse was busted that used to sell the videos. According to a careful estimate, around 280 to 300 children, mostly boys were victimised and both political and law enforcement authorities were accused of alleged cover-up.
In August 2015, Punjab Chief Minister, Shehbaz Sharif paid a visit to the city and ordered strict action against those that were to be held responsible by a Joint Investigation Team (JIT).
Punjab Law Minister, Rana Sanaullah had denied incidence of child abuse the same month and claimed that fake cases were lodged by two parties over land dispute.
However, the Chief Minister urged the Chief Justice (CJ) of Lahore High Court (LHC) to form a JIT to probe the crime.
According to the stats gathered by Dunya News, at least 2,697 cases of child abuse was reported in Punjab in the past 18 months with 325 cases in Lahore alone. Around 15 percent increase in paedophilia cases were reported in the past two years.