Last Updated On 18 May,2017 06:06 am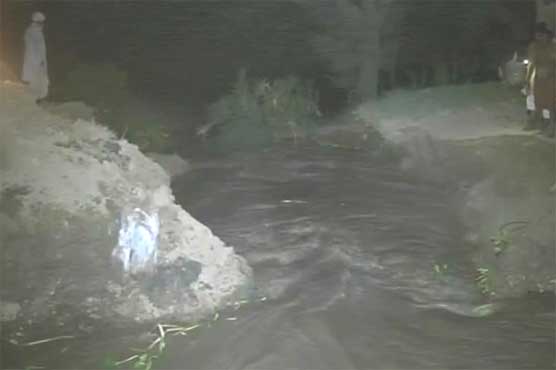 Breach in canal near Tataypur village in Multan inundated residential area and cotton fields.
MULTAN (Dunya News) – According to details, a vast area of residential land, mango orchids and cotton fields were submerged under water due to 20 feet breach in canal near Tataypur village in Multan on Wednesday.
Residents of the area tried to fill the breach on self-help bases but failed to plug the gap. Afterwards, the breach was filled with the help of an excavator after a hectic effort of five hours.
The resident accused the irrigation department officials for the loss of property and crops as they failed to reach the spot in time.