Last Updated On 13 May,2017 11:59 pm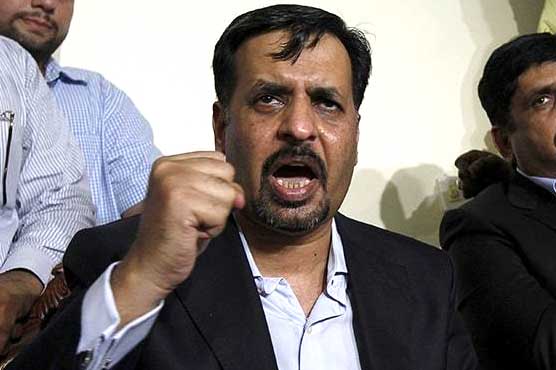 Karachi generates 70pc of country's revenue, Kamal said.
KARACHI (Dunya News) - Pakistan Sarzameen Party (PSP) Chief Mustafa Kamal on Saturday has announced million march towards CM house tomorrow (Sunday) in favour of 16-point agenda.
He was addressing a press conference in Karachi.
Kamal apprised media personnel that PSP had recently staged sit-in for 18 days in scorching heat during which the party put forward 16-point agenda. Kamal vowed not to step back from these 16 points at any cost.
Kamal unleashed verbal onslaught against Sindh government and accused it of obliterating state institutions. Kamal warned that old tactics would not work anymore.
"Karachi acquires nothing in return despite generating 70pc revenue. Situation is so worst that even clean drinking water is not available to residents of metropolis whereas 130 children have expired of malnutrition in Tharparkar. I have built Karachi once and I know how to erect it again", uttered the disgruntled Kamal.
Kamal also urged Sindh government to empower Karachi mayor and local government representatives whereas accused K-electric of committing Rs100 billion scam.
Earlier, PSP chairman met Jamat-e-Islami Karachi Ameer Hafiz Naeem-ur-Rehman and formally invited him to attend million march against provincial government.
It is pertinent here to mention that PSP has conducted several rallies and has staged sit-in for eighteen days in favour of their demands.