Last Updated On 10 May,2017 10:33 pm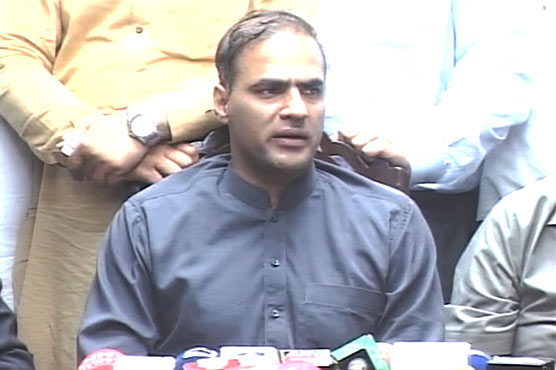 State Minister called a spade a spade on load-shedding while promising shorter durations
LAHORE (Dunya News) – State Minister for Power and Energy Abid Sher Ali said on Wednesday that power outages would occur in Ramadan, reported Dunya News.
The minister of state called a spade a spade keeping in view the huge gap of 5500MW in electricity consumption and production.
It was earlier reported that the huge shortfall led to 8-14 hours of power outages in urban areas while up to 14 hours in rural regions.
Abid Sher Ali promised that duration of power outages would be decreased in the holy month of Ramadan. He told that they would try not to break power supply during Sehr and Iftar timings.
Power outages are becoming a huge problem during one of the hottest months of summer. Despite government claims, sources in Ministry of Water and Power said hydel power plants are generating 3,500MW of electricity, GENCOs 2,500MW and IPPs 8,000MW.
The power demand has gone up to a mark of 19,950MW while the supply generation went down to 14,000MW.