Last Updated On 29 April,2017 08:08 pm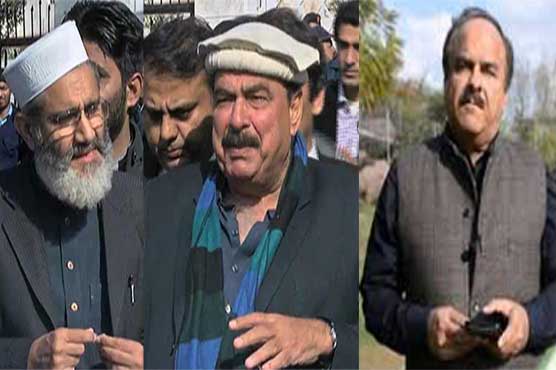 Pakistan Tehreek-e-Insaf and Jamaat-e-Islami have demanded govt to issue Dawn Leaks report
LAHORE (Dunya News) – Pakistan Tehreek-e-Insaf (PTI), Jamaat-e-Islami (JI) and Awami Muslim League (AML) have all demanded the government to issue Dawn Leaks report.
The opposition parties have rejected the government notification on Dawn Leaks while supporting Pakistan Army s position on the matter.
---
Army rejects government s notification over Dawn leaks case: ISPR
---
PTI spokesperson Naeem-ul-Haq demanded immediate resignation of Prime Minister Nawaz Sharif as well as to make recommendations in Dawn Leaks report public.
He said that the party was doubtful of PM's intentions, adding that he had become a security risk for the country. "Such questions will be raised till he resigns," he added.
AML Chief Sheikh Rasheed said Dawn Leaks matter could be resolved but same would not happen in Panama Leaks. He claimed that Nawaz Sharif would be ousted if he kept on conflicting with the army.
Similarly, JI Amir Siraj-ul-Haq also rejected government recommendations on Dawn Leaks. He demanded the issuance of whole truth.
---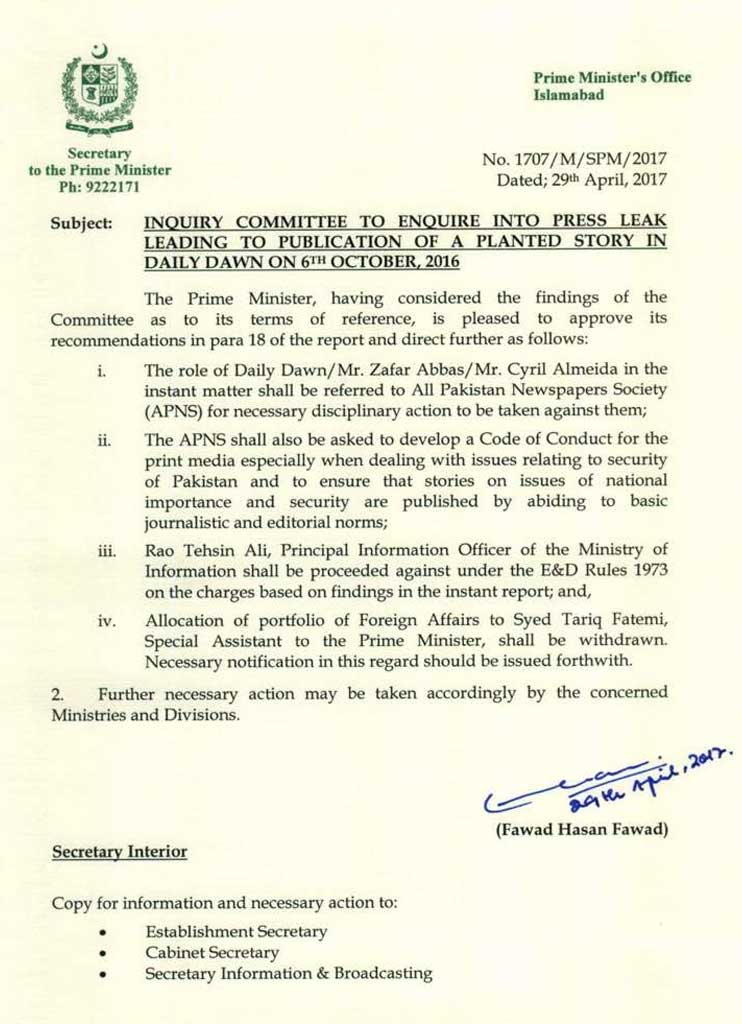 Govt notice on Dawn Leaks report
---